Five million pounds spent on bringing services under one roof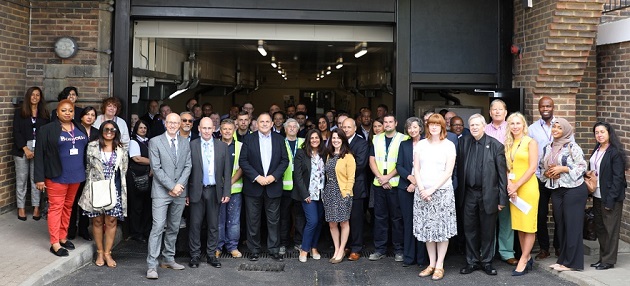 Councillors and officers came together on Thursday for the official opening of the new Hounslow Council Community Safety and Enforcement Service centre on Trimmer Walk in Brentford.
The opening was attended by Leader of the Council, Cllr Steve Curran, Cabinet Lead for Communities and Workforce, Cllr Katherine Dunne, Cabinet Lead for Housing and Social Inclusion, Cllr Lily Bath and Chief Executive of Hounslow Council, Niall Bolger.
Following unanimous approval by Hounslow Council last November, the new refurbished location brings together trading and food standards, London Borough of Hounslow police officers, neighbourhood enforcement, parks patrolling and enforcement, in-house police teams, private sector housing, community safety and CCTV controls and operation, under one roof. A total of 108 personnel will be based there.
Services which were previously based at four different locations relocated to Trimmer Walk in advance of the council's move to its new premises at Hounslow House on Bath Road. The project required a total investment of £4.68m of which £2.55m will come from the Housing Revenue Account (HRA) and £2.125m from the general fund.
The creation of the CCTV hub is a core requirement for the implementation of the borough's Community Enforcement and CCTV Action Plan, approved by Cabinet in July 2017.
The upgraded CCTV network and systems, once installed by the end of the year will support the Housing, Community Safety and Traffic Enforcement services to more effectively serve the three service areas. The new service operates 7 days a week, with extended cover from early mornings until late at night to reflect the needs of the communities and demands on the services.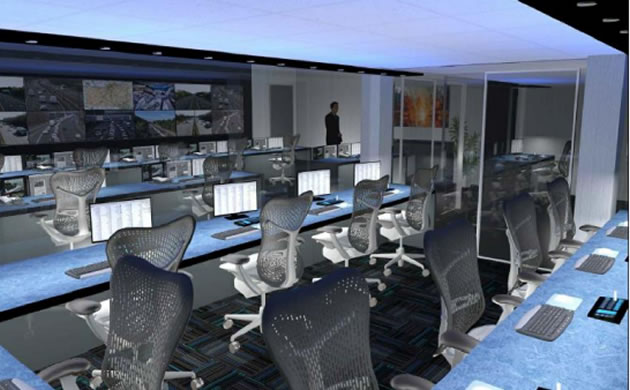 How the new Hounslow Council command hub might look
The new Community Safety and Enforcement Service centre presents many advantages for the council and residents including reduced maintenance and operating costs as well as being more effective at reducing crime and anti-social behaviour and the enforcement of fly-tipping offences.
The Council says the service will have a better capacity to manage traffic incidents and enforcement of traffic orders and legislation enabling more effective monitoring of public disorder and hotspot areas, leading to better community safety. The new cross-team working approach should enable officers to more easily share intelligence on non-compliance issues at similar locations, resulting in multi-faceted and more impactful enforcement against some of the biggest problem areas in the borough, for example combining intelligence on problem HMOs (Houses of Multiple Occupation) and non-complying businesses with food safety, health and safety and waste issues.
Councillor Katherine Dunne, Lead Member for communities at Hounslow Council said:
"The co-location of Community Safety and Enforcement services at Trimmer Walk is a great opportunity for us to work more efficiently and to harness technology to more effectively meet the needs of our communities.
"In an increasingly 24/7 culture, the extended hours of cover also enable us to serve our communities into the early hours, seven days a week. Communities should feel reassured with the extended cover and higher visibility of the service."
June 6, 2019