Another attempt to provide crane access at St George's Church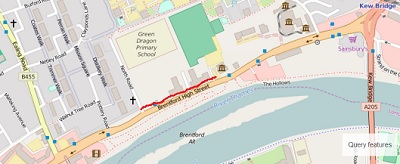 Brentford High Street will is scheduled be closed from North Road to Holland Gardens this Sunday (9 April).
This has been postponed a number of times due the delayed re-opening of Ealing Road following the gas leak which has finally happened.
A large crane needs to get off the St George's Church development site.
The road is expected to be closed for most of Sunday.
April 7, 2017