To provide crane access at St George's church
Brentford High Street will be closed from North Road to Holland Gardens next weekend.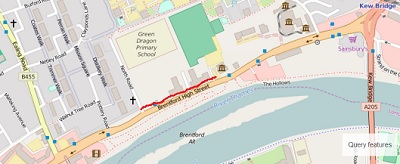 This has been postponed for a week due the delayed re-opening of Ealing Road following the gas leak. Ealing Road was due to be opened on 18th March but delays are expected.
A large crane needs to get off the St George's church development site. If they succeed in getting it out on Saturday the road could re-open earlier.
Otherwise the road is expected to be closed from most of the weekend.
March 15, 2017