To provide crane access at St George's church
Brentford High Street will be closed from North Road to Holland Gardens this Sunday.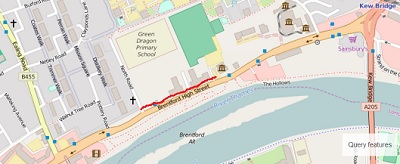 A large crane needs to get onto the St George's church development site and has failed twice so far due to adverse weather.
The road is expected to be closed from most of the day from 7am.
January 8, 2016