No more funding available for this vital community resource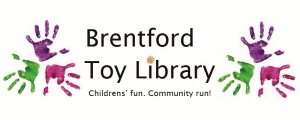 The staff at Brentford Toy Library (BTL) have worked incredibly hard to source funding over the past 6 years. Whilst many of these applications have been successful, in the recent economic climate there have been far less funds to apply for and far many groups applying for them. Recent applications have not been successful.
There is also the new 2 year old Childcare government initiative being brought in next year and BTL will therefore be competing with playgroups, many of whom have already secured rent with some of our landlords for this purpose.
What does this mean for the future of Brentford Toy Library?
Unfortunately this means that it is likely Brentford Toy Library will stop running play sessions after December 2012.
This is largely due to the fact that there will no longer be any paid members of staff to manage the scheme.
Currently it costs in the region of £15,000 per year to run Brentford Toy Library in rental costs alone. This money does not take into consideration other running costs such as insurance, CRB checks or the cost of First Aid Training.
The play sessions and charity shop will be kept running until 18th December 2012.
There may be some disruptions to our service due to staff shortages and you will be kept informed.
What else can be done?
There is a chance that Brentford Toy Library could be run solely by volunteers; however anyone wishing to do this will need to come forward at this stage so that they can shadow Manager Sally Malit for a number of weeks to understand the operations.
Brentford Toy Library has legal obligations as a registered charity to submit accounts to the charity commission and as such detailed accounts need to be kept. The role will also involve needing to be first aid qualified, having the ability to write extensive funding applications, manage volunteers and also ideally someone would need to come from a Play Worker background. Currently this role takes 40 hours a week to fulfil. Anyone wishing to do this in a voluntary capacity can contact Brentford Toy Library Management Committee.
Click here to email the Management Committee
Or write to the Management Committee at:
Brentford Toy Library Management Committee
108 Brentford High Street
Brentford
TW8 8AT
November 7, 2012