Some people are on the pitch (quite a few, actually)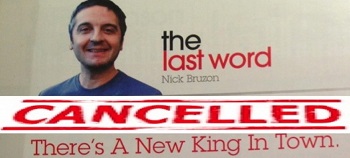 As strokes of marketing genius go, it's up there with White Star Line's 'Lifeboats to passenger' ratio on the Titanic.
This summer's rather odd Celtic affair showed Brentford doing what they do best, and worst, in equal measure. Arranging a prestige 'friendly fixture' and then, seemingly, try to alienate their entire fanbase in a way that could only have been bettered had Matthew Benham decided to make Mark Chapman, rather than Cliff Crown, our new chairman following Greg Dyke's ascension to the role of F.A. Chairman.
We've all got an opinion on what happened in the build up and there's no real point trawling through it all over again. Personally, I chose not to attend. That said, as an exercise in filling Griffin Park it was by and large successful (although not to the point of the apparent 9000 'break even' figure reportedly required). Likewise, the performance of the team, and moreso off the back of the Millwall game, has already raised expectation levels – and rightly so, it would seem (although Harlee Dean and Simon Moore may beg to differ as they are now forced to spend time on the physio's table).
However, as an exercise in winning over your existing fanbase don't expect the diplomatic corps to come calling in TW8 anytime soon. Whilst one club figure took to cyberspace after the game to say the atmosphere was preferable to that against Millwall, my own take on it was, and still is, that dozens of away fans boozing in our local parks from 9.30am, numerous flares in the ground, repeated pitch invasions and the home support allowed to be massively outnumbered as a result of ticketing arrangements is not the sort of atmosphere I'm particularly looking for. Moreso, when three days later the Celtic supporters were still attempting to justify their post match pitch invasion. Cripes, the way they carried on was worse than when the Loftus Road mob beat Chelsea last campaign. Being blunt, this was a match against an English third tier side that they were very lucky to win. Not the Champion's League final.
But back to some more of the (off-field) positives from pre-season, so far. Those that did go to see Celtic reserves certainly seemed to enjoy the game. Ant or Dec of 'Ant and Dec' fame was in attendance – seen here with Buzz and Buzzette.
A nice touch, too, in our mascots adopting the pair's trademark pose of standing in alphabetical order. It's a well known fact in TV circles that Ant is contractually obliged to stand on the left at all times, to stop old people getting confused.
The Beesplayer team have hit the ground running already. The Millwall show in particular had the dream line up of: Melville, Burridge, Sawyer and Cabble. The show really did go from strength to strength last year and, whilst I've been a massive fan of what Billy Reeves has done in the past, if we can replicate more of the 'home magic' for those listening via Player then that, for my money, is good news all round.
Most importantly, the whole thing has served as a massive distraction from, firstly, the Harry Forrester saga. Doncaster? Seriously….? Talk about setting your sights low. And secondly, our ill-fated trip to the 'W place' has barely even registered.
'Inspiring Memories' ? Blanking out nightmares, more like. Neither Harry or the 'no-show in North London' seem to have particularly bothered pub conversation or message board activity over the summer.
There is massive positivity around Griffin Park. Extended contracts for Sam, Jake, Harlee and Adam. New signings in McCormack, Fillo, Grigg and Javi Venta (taking over from Kev as greyest-haired player in the squad.) Indeed, such is Javi's pedigree that he was, by all accounts, in the provisional squad for Spain's 2006 World Cup campaign.
Will it work? I think so. The bookies have shortened Brentford's title odds to 10-1 before a ball has been kicked in anger whilst the name George Saville already seems to be one with a big future. Frankly, its time to put the close-season to bed and concentrate on what will surely be a promotion campaign for the Bees. With a settled team, the league's hottest managerial property, Lionel Road gathering massive momentum and an owner who cares – we've got everything to play for. Bring on Port Vale
The moment that killed off any lingering thoughts I may have had about going to the Celtic game
"The Last Word" was a whole page column written by Nick Bruzon and published in the last page of the Brentford FC matchday programme. It's been axed from the upcoming season and therefore Nick has moved online. We're reproducing it (with permission of course) and you can find the original blog at nickbruzonslastword.wordpress.com You can also catch up with Nick on twitter @nickbruzon
July 28, 2013