Six Months Work to replace the pipes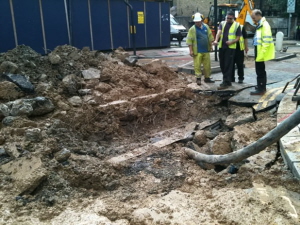 Thames Water is to be starting work to replace a large trunk main which runs underneath London Road.
They will be working in Twickenham Road, London Road, Half Acre, Boston Manor Road, Windmill Road, Hamilton Road, New Road, Elaing Road and Netley Road.
Thames Water are having an open evening for residents and businesses to discuss these works on Monday 20th December between 4-7pm at the Holiday Inn so please go and have a chat.
Work is due to start on Monday 4th January and will take about six months (!) to complete.
Traffic management systems, diversions and parking suspensions will be put in place as necessary.
December 13, 2010