Volunteers sought for a five day commitment this summer
Thames Festival Trust are looking for volunteers to create London's Boatyards: A living history project.
This project about London's boatyards will examine and document the rich history of boatbuilding along the tidal Thames, from the Thames Barrier up to Teddington Lock. With a documented past that extends back to medieval times and beyond, London's boatyards have played a significant role in not only London's history, but internationally.
From the ocean vessels built at Rotherhithe, Deptford and Woolwich, to the pleasure boats built around Richmond from Tudor times, and the barges and tugs built around Brentford. The boatyards of the Thames were integral to the war effort in World War II, with many actively involved in 'Operation Dynamo' at Dunkirk.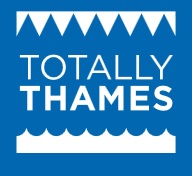 Drawing on personal reminiscences of those who have worked at the boatyards, this project will bring to light this important history, so much of which has yet to be uncovered. The project will explore the living memory of these yards particularly within the last fifty years, when so many have been forced to close or be redeveloped. It will seek to document the skills and innovations of boatbuilding which made the London boatyards so significant through oral history recordings, as well as creating valuable new film and photography.

The project offers an opportunity for volunteers to engage in oral history gathering, fieldwork and original archive research. They are recruiting for two separate volunteer roles, although volunteers are welcome to apply for both.

There will be 12 roles for volunteers who are interested in recording oral histories with past and current workers of London Boatyards, and researching in London's archives. These volunteers will be given oral history training by heritage expert, Jen Kavanagh. These recordings will be offered to the collections of the Museum of London and the Eel Pie Island Museum, and contribute towards an exhibition, website and publication on the history of London's boatyards. They will also be allocated an archive connected to their oral history interviewee, to investigate the longer history of the boatyards and boatbuilding in that area. They will be able to focus in-depth on the rich family histories connected to particular boatyards, and to explore how these areas have changed and developed over time. At the end of this research, volunteers will compile case-studies for the area they have researched (max 2,000 words), which will form the backbone of a published history of the boatyards, and exhibitions.

They are also looking for 12 volunteers to work on a documentary film of the London boatyards, alongside the arts and education charity, digital:works. These volunteers will be trained in how to conduct interviews as part of a documentary, and in areas of documentary film production. The final film will be screened later in the autumn 2017, and will be made available online and in the project's exhibition.

There is an opportunity for 20+ people to volunteer their time by taking part in original research and fieldwork and thereby making a valuable contribution to London's Boatyards. In the process, they will also gain new heritage skills. All volunteers will be required to commit around 5 days in total to the project. These will not be consecutive, but spread over a 2-3 month period between April and July 2017. All activities will be in London. Each volunteer will receive £12/day to reimburse travel and lunch costs.
To express your interest, contact Bea Moyes, Project Manager, at bmoyes@thamesfestival.org. Final deadline for applications will be March 31st 2017.
For more information, please email Bea or call the Thames Festival Trust office on 020 7928 8998.
March 14, 2017