South Western Railway scrap schedule changes after chaos on other networks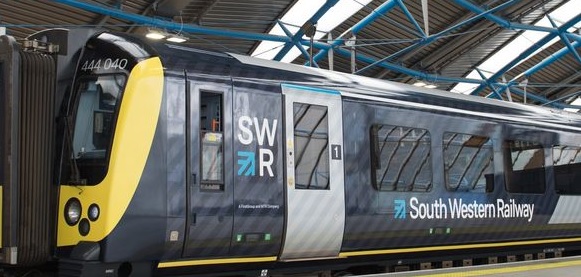 The decision by South Western Railway (SWR) to abandon planned timetable changes have dashed hopes of a fast rail link between Brentford and Waterloo.
The new schedule was due to be introduced this year and would have significantly reduced travel time for commuters with a semi-fast service provided all day Monday to Saturday on the Hounslow Loop, including the peaks calling only at Vauxhall, Clapham Junction, Putney, Brentford and Hounslow.
SWR have announced that they are abandoning plans to change their timetable that would have also increased their peak capacity on local services. The company say the decision was made to ensure a 'period of stability'. Timetable changes on other networks recently have proven to be massively disruptive and in some cases have been reversed.
The changes were due to take place in December 2018 but now they will be rolling over the one that has been in place since May of this year.
In a statement about the change South Western Railway said, "We are mindful of the disruption to customers that happened with other major timetable changes elsewhere in May 2018 and despite SWR's desire to deliver the increased capacity and extra services as soon as possible to customers, it has been decided at a national level that a period of stability is needed. "
The changes would have seen the number of suburban service, particularly on the Windsor Lines through Clapham Junction on the Main Fast Lines, reduced to allow more services to be fitted into the timetable. In the afternoon peak the number of additional services running through Clapham Junction on the Main Line and Main Suburban Lines would have risen by 15 compared to today.
In the morning peak, there would have been 17 additional peak services arriving into Waterloo compared to today. In the evening, would have been an increase of 19 peak services departing Waterloo. This combined with the lengthening of many other services would have provided an overall increase in peak capacity of 27%.
SWR say that even without planned timetable changes they are preparing to deliver additional capacity and, over the coming weeks, they will be seeking to confirm plans as to how the 90 additional Class 442 vehicles which are presently being refurbished can be progressively introduced into service.
They also claim that, as part of the refurbishment of the Class 444/450 fleets they will also be delivering an increase in standard class seating capacity through internal reconfiguration of these vehicles which will progressively increase capacity through to Spring 2019.
SWR is one of eight operators nationally who have decided to postpone timetable changes scheduled for the end of the year.
The other operators which will not make changes to their existing timetable in December are Cross Country, Govia, Thameslink Railway, Great Western Railway, London Overground, Northern, TransPennine Express and West Midlands Trains.
Paul Plummer, chief executive of the Rail Delivery Group, said: "In parts of the country, many people have suffered unacceptable disruption following the introduction of the new timetable in May for which we are sincerely sorry. The industry is determined to learn the lessons from what went wrong."
July 20, 2018