TfL consulting on area between Syon Lane and Boston Manor Road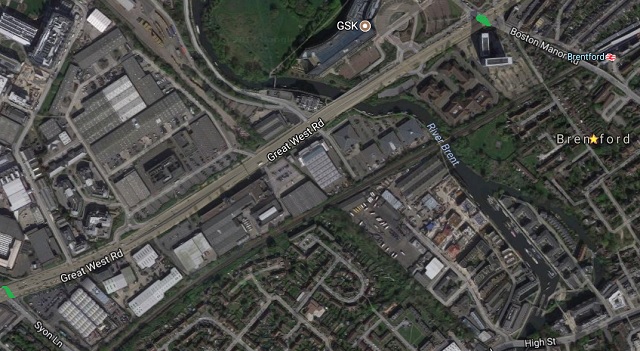 TfL are consulting about proposed changes to footways and cycle track on both side of the Great West Road between Syon Lane and Boston Manor Road. Comments are invited before 5th November.
These changes are in response to accidents and near misses where shared use area or segregated cycle tracks pass across junction entrances.
Hounslow are making changes to segregate cyclists on Boston Manor Road and CS9 is currently in consultation as well. These plans are informed by the Mayor of London's draft Transport Strategy and Healthy Streets Approach.
Where there is enough room, existing segregated cycle track will be widened, keeping them separate from footways.
Where existing tracks are too narrow the area will be converted into shared-use footway for cyclists and pedestrians.
Shared-use footways will be used close to bus stops or over side road entrances.
Footways at some road junctions will be enlarged to shorten the crossing distance and encourage slower speeds from cars.
There will be a net gain in grass verges and it is expected that the trees that are removed will be replaced.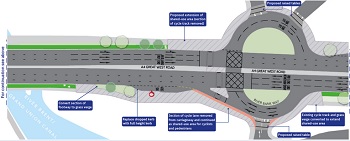 Maps for this area of the Great West Road have been broken into 4 sections which can be downloaded as pdfs.
Comments on this can be sent to consultations@tfl.gov.uk, or write to FREEPOST TFL CONSULTATIONS - please reference 'Roads – A4 Great West Road' in all communication.
The consultation closes on Sunday 5 November. Construction should start in early 2018.
October 23, 2017