Killing Eve latest production to use Syon Park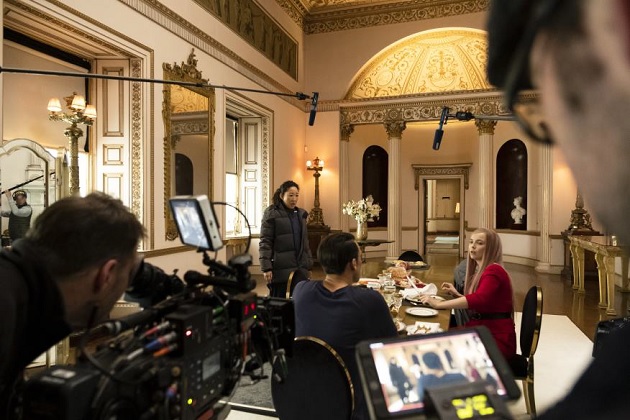 Killing Eve © 2019 Sid Gentle Films Ltd / Gareth Gatrell
BBC's Killing Eve Season 2 filmed on location at Syon House is the latest viewing of the Neo-Classical Robert Adam rooms as showcased in films.
For over 50 years Syon House & Gardens and the Great Conservatory have featured in an array of films and television programmes. The unique historic buildings and interiors, landscaped gardens and parkland have set the scene for films such as: John Boorman's 1965 Having a Wild Weekend, The Best House in London 1969, and David Cassidy's early music video Daydreamer in 1973. Period dramas are of course a natural fit for Syon and many have been filmed here, including The Madness of King George 1994, Gwyneth Paltrow in Emma 1996, Robert Altman's Gosford Park 2001 and recently ITV's Vanity Fair. Modern-day productions fit too, like BBC's Silent Witness, Kiefer Sutherland's 24: Live Another Day and Transformers: The Last Knight, filmed in Syon's Long Gallery.

Filming at a heritage site can come with some challenges and many rewards. Accommodating a Disney film crew of 300 for ten days during Alice Through the Looking Glass in 2014, was a brilliant yet slightly daunting experience for Syon staff. The long hours protecting precious objects and art, managing the dynamic changes during the filming process and the presence of a large unit base can feel a little overwhelming. Seeing the same Long Gallery that Tudor queen Catherine Howard and Lady Jane Grey once walked down, used to film Alice today, makes it all worthwhile. With each film the elegant rooms of the house come alive again. Period costumed ladies and gents swirl and sway around the State Dining Room like they did centuries ago.
If the historic walls and real characters of Syon's past could speak, I wonder what they'd say?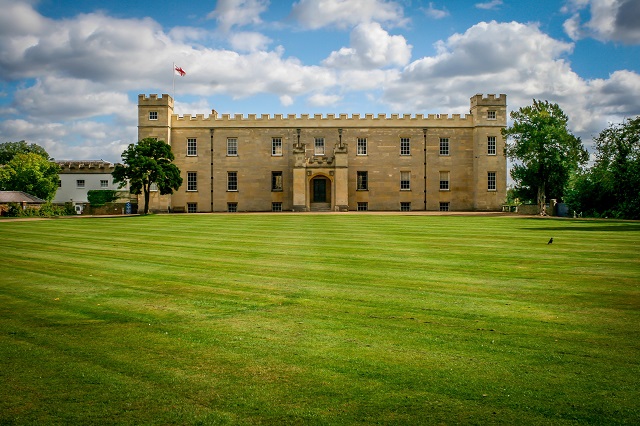 Syon House is the London home of the Duke of Northumberland and has been in the Percy family for over 400 years. Built on the site of a late medieval abbey, Syon boasts one of the finest Robert Adam interiors in the country and has a magnificent collection of paintings and furniture. Set in 200 acres of parkland and Capability Brown designed gardens, which includes the Great Conservatory, Syon is one of London's hidden treasures.

Children 16 and under are free during the school holidays!

Travelling by bus or train to visit Syon? See www.syonpark.co.uk for special offers including our local resident discount. Terms and conditions may apply.
August 23, 2019