Friends Group launches website and invite you to meet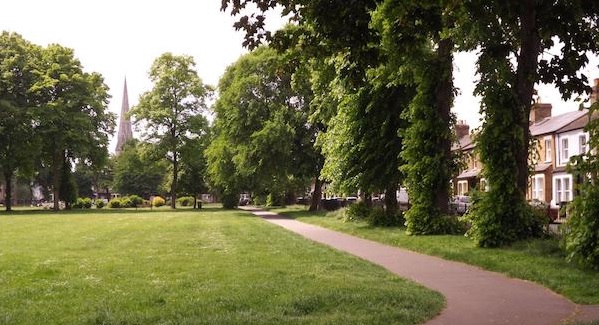 A Happy New Year to all current and future Friends of St Paul's Recreation Ground! We're very pleased and proud to announce the launch of the Friends' website which we hope will become your go to site for all things to do with our much loved green space at the heart of Brentford – St. Paul's Recreation Ground.
We'll aim to keep you up to date with all the latest news of events and projects, so do please bookmark your site as a favourite on all your devices.
Speaking of events, this year marks the 130th anniversary of the creation of St. Paul's Recreation Ground, so we think it only right and proper to create an event to recognise this landmark in St. Paul's long history. As such, the Friends will be meeting on Monday 4th February, 7.30pm upstairs at The Griffin in Brook Road South, Brentford to discuss how and what we can come up with to acknowledge and celebrate this milestone, not only in St. Paul's Recreation Ground, but also in Brentford's history.

All are welcome to attend the meeting as we value everyone's input in helping to create a very special event for the whole of Brentford's community.
Finally, if you know of friends or neighbours who you think would like to become a Friend of St. Paul's Recreation Ground please direct them to the membership section on the website – we'd love to see some new faces!
friendsofstpaulsrecbrentford.org/

/FriendsofStPaulsRec/
January 25, 2019