Sympathetic Development to go ahead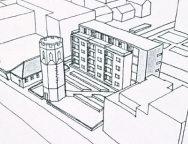 Over the last six years, Holland Gardens Residents Association, along with local residents from Brentford, Chiswick and Isleworth, have led a campaign that that has stopped St George's church, previous home of the Musical Musem being turned into this.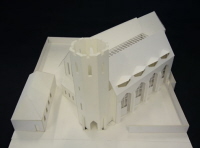 Instead, on the 3rd August, the Sustainable Development Committee approved a sympathetic design with the "conversion of former St Georges Church and Sarah Trimmer Hall (Grade II listed building) to 14 residential units, consisting of nine town houses, four flats and one maisonette, involving the partial demolition of the church, including the removal of the chimney stack and opening up of the external walls and the demolition of the kitchen extension to Sarah Trimmer Hall".
Holland Gardens Residents Association are celebrating this by dedicating their website for a short period to the development, with pictures, historical photos, drawings and further detail to be sign at Holland Gardens.
September 11, 2009