Holiday Inn at Brentford Lock helps them prepare to celebrate 40 years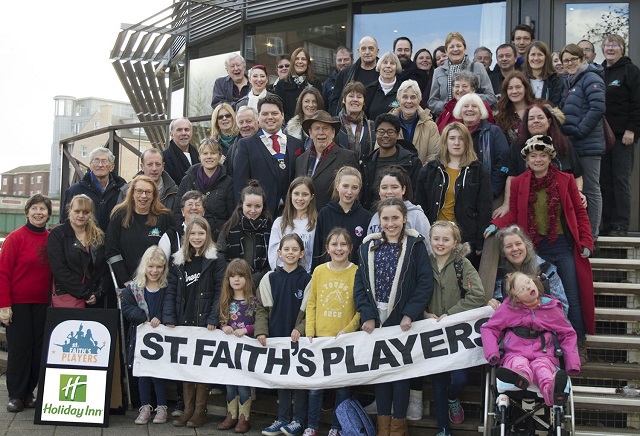 St Faith's Players with David O'Connor (wearing his chain of office as President of Brentford Chamber of Commerce)
Holiday Inn at Brentford Lock has donated a Waterside conference suite to the 80+ members of St Faith's Players for 12 months, as they prepare for their upcoming anniversary productions.
David O'Connor, Meetings and Events manager at Holiday Inn – Brentford Lock, said: "As the community's only amateur dramatic group, we are delighted to be able to support St Faith's Players in this, its anniversary year.
"It's such an important part of community life here in Brentford and, who knows, maybe we'll even get to sneak a peek behind the scenes of upcoming performances while the actors are rehearsing in house."
Jennie Shaw of St Faith's Players added: "We have such an exciting year ahead, which has been boosted immeasurably by this very generous gesture by David and the team at the hotel.
"In the long term we are looking to establish a permanent home in the community, but having the use of the hotel's facilities will allow us to invest fully in our 40th anniversary celebrations this year."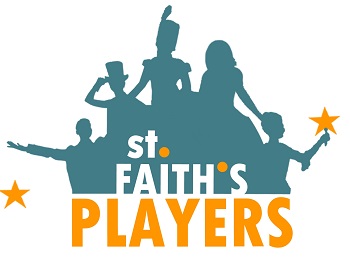 Coming up from the Players in 2017 are productions of two of Michael Green's Coarse Acting series, a Murder Mystery evening and Dick Whittington in pantomime.
The group is always ready to welcome new members. Membership costs £40 per annum, with concessions. To find out more, visit www.st-faiths-players.org.uk or check out the group on Facebook
March 1, 2017