Invites people to join in as it prepares to celebrate 40 years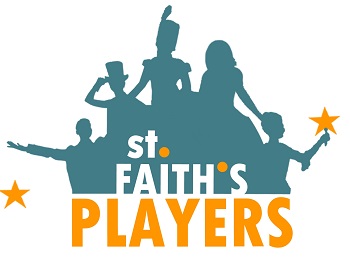 2016 St Faith's Players pantomime
From Thursday 1st December to Saturday 3rd December St Faith's Players will perform the spectacular family pantomime Robin Hood, written by Stephen Curtis! A fun-filled treat for all ages, we're already excited and the planning has only just begun. If you are interested in taking part in any capacity please get in touch!

The winter pantomime has grown enormously over the last few years and to ensure that it continues to flourish we need a large team! Please invite your friends, family and neighbours to come and join in!
40 Years of St Faith's Players
St Faith's Players will celebrate 40 years since it started performing in St Faith's Church Hall in Brentford in 1977 with a concert to celebrate the Queen's Silver Jubilee.

Since then it has grown into a thriving community and is planning a fantastic year to celebrate its success.
Events and activities take place at St Faith's Church Hall, 122 Windmill Rd, Brentford TW8 9NA, unless otherwise stated.
View their latest (and first) newsletter with more news and information.
August 3, 2016