Member of Speak Out in Hounslow tells her story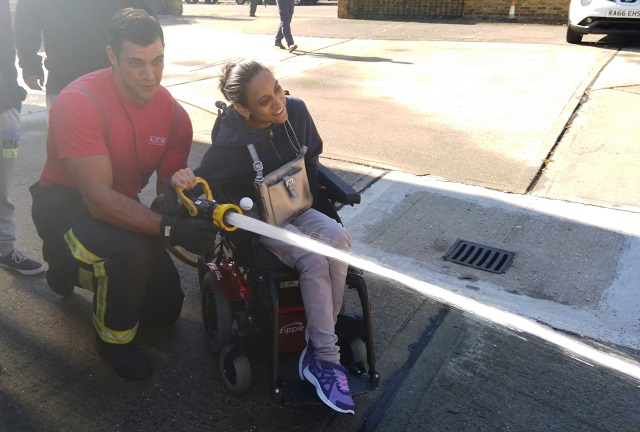 I am a 34 year old female who has a learning disability, a speech impairment and I also have to use a motorised wheelchair.
I live with my mum and my uncle. I am quite lucky because our house has been adapted to make moving around our home a lot easier for me. My bedroom is on the ground floor which makes life so much easier for both me and my family. I have carers once a day to help me with personal care; everything else my mum supports me with.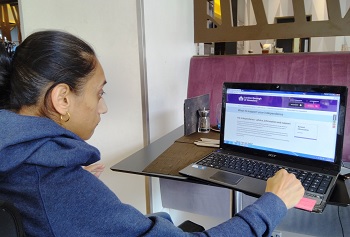 Ramandeep loking at Hounslow's website on support
Mum's fantastic, she supports me with everything that I want to do and there's not much I don't do!
I attend Drama with Speak Out in Hounslow at The Arts Centre Hounslow, (Paul Robeson Theatre), on Monday afternoons. I have performed in quite a few productions; "I'm disabled, get me out of here" and "chewing gum", to name a couple. It has been very important for me to be party to such a group, as so much in Drama is focused on the spoken word or the message that our body sends to others but because of my disabilities, neither of these are an easy medium to read or understand. Unless you know me, my speech is not easy to understand and not many people take the time to try to understand, so because of that the usual thing that people do is to speak to whoever is with me or just totally ignore me.
Another one of my activities that I really confuse people by doing is, Line Dancing, again with Speak Out in Hounslow....I love the look on people's faces when I say that....it's hilarious. Then I really confuse them, by speaking to people about my Boccia (a type of boules). I'm the member of a team and I actually have medals and trophies which I have won in competitions.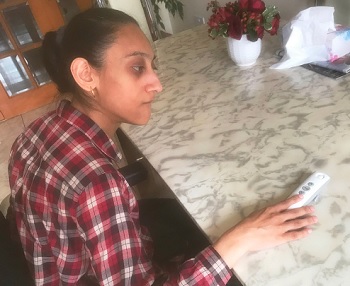 Speak Out in Hounslow has empowered me and made me aware of so many different things, services and opportunities that I attend as many of their events as I possibly can. One such event that I recently attended that really has made me think about my safety at home, was our visit to Chiswick Fire station. The fire service staff were so patient with us, taught us so much and answered so many questions. Who knew that there were two type of hoses, one slimmer than the other. One is actually almost like a rapid response and the water actually flows out faster, which when trying to evacuate people from buildings is so important. The fire service staff allowed me to actually hold one of the hoses, I now know why their fitness level is so high. The different types of extinguishers for different types of fires makes you understand why and how even if water is poured on a fire, depending which type it is, it can continue burning. As a wheelchair user the fire service staff explained to me the equipment that they have on board engines to support me out of a dangerous situation and why I should try to keep my home environment clear and to make sure my smoke alarms are always maintained. I am really fortunate that I do have an electronic non assistive system which can help me get out of my home without any support. They did also explain if there were a fire in my home, even if I or any member of my family felt we could handle it, the safer thing is to always dial 999.

I love my life and the fact I can push the boundaries and if I'm told, "no, surely you can't do that", "I ask why and have the freedom to try most things". Don't get me wrong, not everything works or is possible, public transport definitely does not work because the space that the Disability Act dictated had to be made available for wheelchair users, is more often than not the designated "buggy space". I understand that Mums with babies and toddlers need to get out and about but even though it is difficult to fold down buggies and carry baby, buggy and shopping, it can be done. It actually has been for an awfully long time, wheelchair access on buses had never been possible and when you're continually left out in the rain because no one will move or fold down their buggy, it still feels it is not achievable. I do strive however to achieve, and with the support of many people to continue to push and to pave the way for others who are less fortunate and vocal than me.
Thank you for reading a week in my hectic life.

Ramandeep, as dictated to PM Azille
October 15, 2018