It was trapped on a pontoon by the pier but RSPCA said it was already ill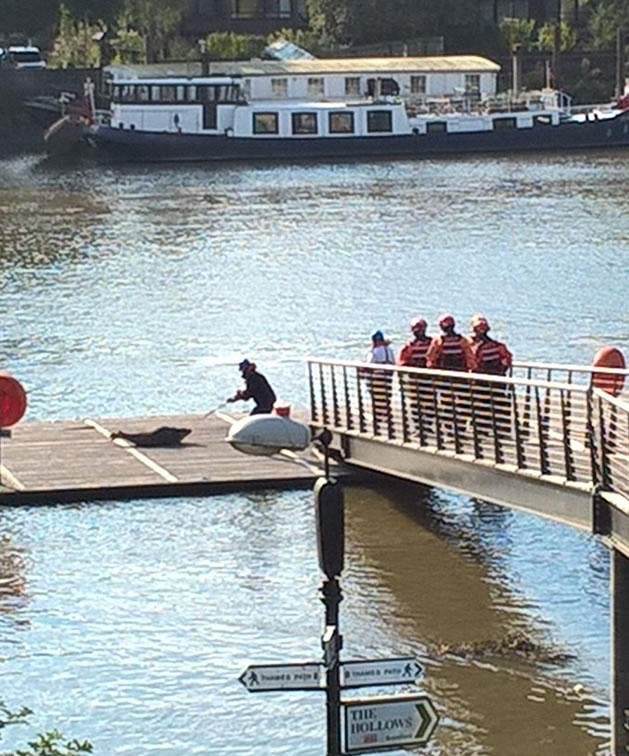 The seal that was rescued when it got trapped near Kew Bridge has died.
Officers from the RSPCA retrieved the injured seal with the help of London Fire Brigade when he became stuck on a pontoon by Kew Bridge this Thursday (13 October).
RSPCA officer Jill Sanders said, "The seal just washed up - he's been around all week. He has an injury to his right eye and so is not able to get back to the locks and out to the main sea."
Station Manager Andy Walton, who was at the scene said, "We were called by the RSPCA and fire crews were there to ensure the safety of RSPCA officers. The RSPCA officers safely caught the seal in a noose and placed it on a rescue mat. With the help of firefighters the seal was carried via a pedestrian bridge into an animal ambulance. The rescue was a success and the watching public clapped from the banks of the river."
The seal was taken to the animal hospital to have his eye treated but didn't survive.
An RSPCA spokesman said: "Very sadly, the seal was so unwell that he died before he arrived at the specialist wildlife centre we hoped would care for him. It is believed that the cause of death was underlying disease."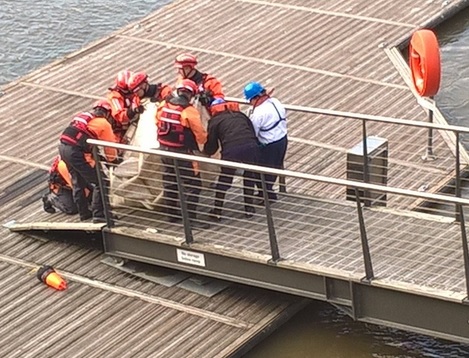 Photos courtesy @LondonFire
October 16, 2016