Success story for Brentford High Street
Regular customers, the past Mayor of Hounslow Cllr Sachin Gupta, members of Brentford Chamber of Commerce and its President Suzie Betlem, were all very pleased to celebrate Sami's Spice second anniversary on Brentford High Street.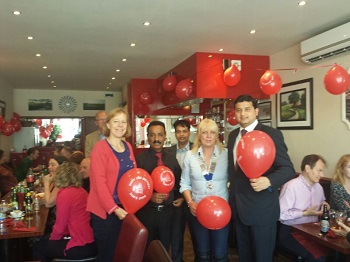 As with Sami's Spice's first anniversary, chef and owner Abdul Shahid invited guests along on a Sunday afternoon to meet, greet and eat his superb food.
Sami's serves a good range of Bangladeshi and Indian food with plenty of vegetarian selection as well.
While the restaurant does not have an alcohol licence, several off licences are a few steps away for those newcomers who fail to bring their own. Soft drinks are available. Bringing your own bottles reduces a reasonably priced meal still further.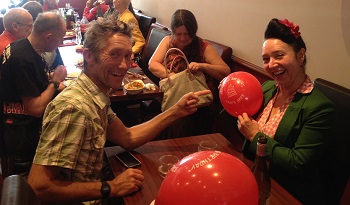 Sami's Spice has an incredibly loyal take away and delivery following, with many locals using it on a weekly basis.
Trip Advisor has recently awarded Sami's Spice a 4.5 star Certificate of Excellence 2014 and ranks it 114 out of 17,105 restaurants in London.

Sami's Spice also offers a 15% discount to members of BIAS (Brentford FC Independent Association of Supporters.
August 12, 2014