Part time stage school opens with free open day in October
Roots Theatre Arts School will be providing dance, drama and singing lessons for 3-16 year olds. All our teachers are professionally trained West End musical theatre performers & have performed and choreographed in the West End and Internationally for many years. Now it is time to share our experience and expertise by nurturing talent from the 'roots' and encouraging personal growth in every child. Children have so much exciting, hidden potential. At Roots they are given the chance to explore their creativity in a safe environment, to enable them to grow, whether they continue to perform or use these life skills in their chosen career.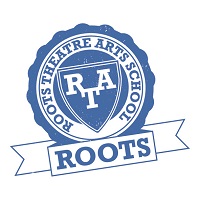 Roots Theatre Arts will be based at Isleworth Public Hall & it is the perfect venue for us to launch our first school. Having lived and trained at Arts Educational Schools, Chiswick for many years, Isleworth is not far from home. Our 3 hour Roots Theatre Arts main school will run from 10am – 1pm for 10 Sundays per term, where our students will take part in singing, dancing and drama classes, building up to a performance of work for family, friends and siblings at the end of term. The main school can be attended by children aged 6-16 years.
Seedlings?
Seedlings is a fun, mini Roots session for 3-6 year olds. Through the combined imagination & creativity of teacher & student, your child will explore all three disciplines of musical theatre throughout their 1 hour session. Sessions are 9.30am-10.30am or 11am-12pm.
Who?
Principles Laura, Ewan & Hollie met when they were studying at Arts Educational Schools, London, & since then have performed, directed, choreographed & taught in both London's West End & around the world. Show credits include Mamma Mia, Oliver, We Will Rock You, and Loserville. All have had extensive careers on and off the stage. Most recently Ewan has been choreographing 'The Three Little Pigs' - Mandarin at The DBS Theatre in Singapore, Laura has just finished choreographing& filming for MTV's show 'Plain Jane' & Hollie has just accepted a part in the sell out West End Musical Matilda!
For all information on Roots Theatre Arts School, Seedlings & our FREE Open Day please visit our website www.rootstheatrearts.co.uk
Email: rootstheatrearts@gmail.com
Telephone: 020 8617 8085
ROOTS THEATRE ARTS
July 11, 2013