Have you got yours yet?
Related Links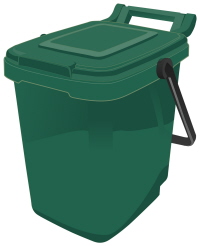 Food Waste Bin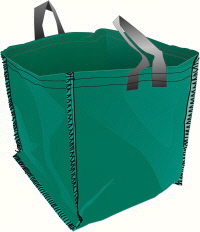 Garden Waste Sack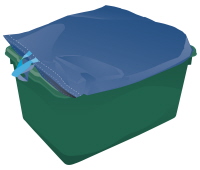 Recycling Box and Paper Bag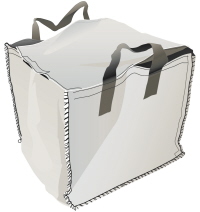 Plastics Sack

Hounslow Council
Participate
Sign up for our free newsletter

Comment on this story on the
Your new containers should be with you by 23rd February 2009. Until then please keep using your recycling box. If you haven't received your containers by 23rd February please contact Hounslow Recycling Team on 020 8583 5555, email recycling@hounslow.gov.uk or visit www.hounslow.gov.uk/recycling.
From March 2nd you will be able to recycle mixed plastics (white sack), food waste (green kitchen bin), garden waste (green sack). In addition food and drink cartons (tetrapaks), mobile phones and printer cartridges will go in your green box. Paper can be put in the blue bag to stop it from flying away.
You can already recycle glass jars/bottles, food tins/drink cans, aluminium foil, aerosol containers, cardboard, paper, telephone directories, shoes, textiles, engine oil, car batteries and household batteries in your green recycling box.
Plastics and garden waste will be collected on alternate weeks, with garden waste now being the same day as your rubbish and recycling.
The indoor kitchen caddy can be used to collect food waste which is then transferred into the lockable and vermin-resistant food waste bin. All food waste can be put in the bin including cooked food, meat fish and bones. Newspapers can be used to line the caddy to keep it clean and will soak up any excess moisture. The kitchen caddy and food waste bin can also be lined with shredded paper for added security when throwing away anything that has your personal details on it.
Please ensure that containers are placed at the edge of your property, but not on roads or pavements. All rubbish and recycling must be left out by 7am on your collection day to guarantee collection.
If you live in a flat new services will be on their way later this year.
Hounslow Recycling Team will be holding a roadshow in Somerfield car park on Wednesday 25th February from 11am to 3pm. Please come with any queries you may have.
February 20, 2009