Although building is deemed safe to operate in the meantime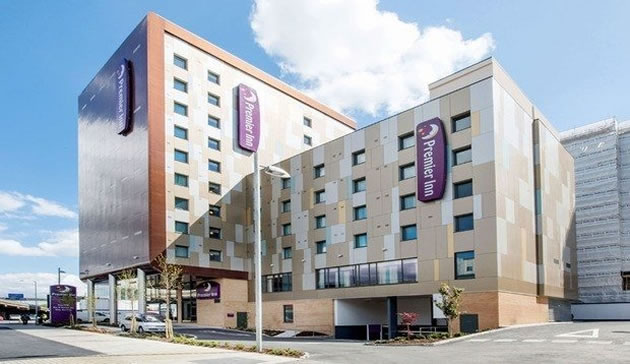 Following the Grenfell disaster Premier Inn tested the exteriors of all their buildings over 18m high.
They are to replace cladding in 12 of their properties including Brentford as they "no long meet building regulations".
A spokesperson for Premier Inn said: "Nothing is more important to us than the safety of our guests and team members and so, as a responsible business, we immediately and voluntarily took the decision to have our hotels with cladding over 18m assessed by independent fire safety experts in the days following the Grenfell tragedy.
"In common with thousands of public and privately owned buildings across the UK, it was confirmed that a small number of our hotels were no longer deemed to meet building regulations, but crucially that they all are entirely and unequivocally safe to operate – irrespective of the exterior cladding.
"This is because of our robust fire safety and evacuation procedures, which include bedroom doors which are fire-resistant and self-closing to prevent fire spreading; sub-divided corridors separated by fire resistant doors; and multiple means of exit. Unlike residential blocks of flats, we do not operate a 'stay put policy'; our teams are well-trained to evacuate a hotel at the first sign of fire; and there are smoke detectors and fire alarms in every single bedroom.
"Although our hotels have been independently assessed as entirely safe to operate irrespective of the cladding used and we've not received any request to change the cladding on any of our hotels, we've nonetheless taken the voluntary decision to replace it on the small number of properties involved and we're doing this by working with the relevant local authorities, contractors, developers and landlords.
"Given the unprecedented context including the time that's needed to test for appropriate replacements, the shortage of cladding nationally and long lead times to order, this is a complicated issue, but we're committed to ensuring that the cladding is being replaced as fast as is possible."
June 22, 2018