As well as 300 flats proposed for twin development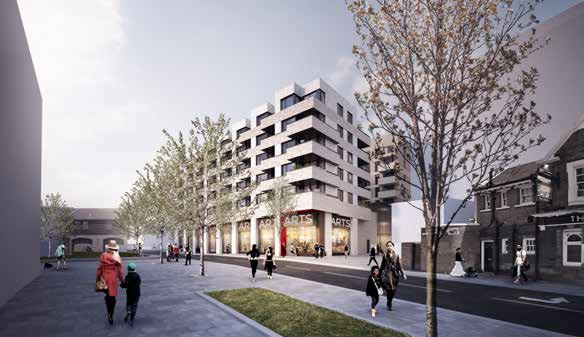 Updated image of police site, looking much like first version
London Green invites you to view the new revised proposals to move Watermans Arts Centre from its current location to a new position on the old police station in Half Acre (pictured above looking north from outside Goddards).
Flats will be built on both the old police station site and the current Watermans and Max Factor buildings as part of a project that will see approximately 300 flats being built across both sites.
Presentation to the Pre-Application Proposals Forum at Hounslow Council suggest 105 flats on the police station site and 193 (was 208) on Watermans site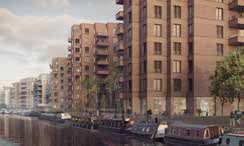 Revised Albany Riverside
Exhibitions were previously held in November 2016, with over 500 people attending to view the emerging plans.
Over the last few months, the design team have made some changes to the scheme. The updated plans will be available for your consideration.
Friday 7 July 4pm – 8pm and Saturday 8 July 11am – 3pm.
St Paul's Church Hall, St Paul's Road, Brentford TW8 0PN
If you have any questions about the proposals please get in contact using the below methods.
You can contact the team with feedback at regeneratingbrentford@yourshout.org or 0800 458 6976 or by post at:

FREEPOST RTXU-JGSR-KHLF
Regenerating Brentford Consultation
Your Shout
107 Southbank House
Black Prince Road
London SE1 7SJ

Exhibition boards will be posted online at regeneratingbrentford.com after the exhibition.

June 29, 2017