Early sketch suggests flats protected from A4 by tall office buildings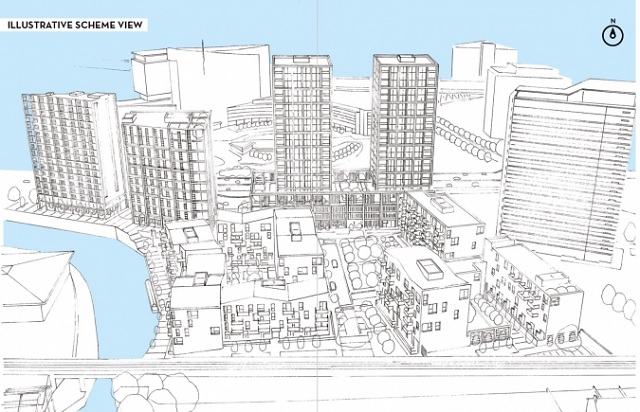 Illustrative scheme from Quinata
Quinata Global have last year bought the Riverbank Way site which formerly housed Mercury Communications. The site was owned by Zurich Assurance who had permission refused to convert the offices to residential.
Quinata also applied to convert the existing buildings on Great West Plaza from offices to residential based on Prior Approval.

The proposals to convert the site to 166 flats were turned down this February due to "the unaccaptable transport and highways impact" and failure to adequately mitigate flood risk.
Quinata have announced that they are working on a "new build scheme for a major redevelopment of the site to comprise 497 luxury residential apartments, a 120-Key Hotel and a 55,000 sq ft office building".
Whilst they mention the proximity of site to Brentford station and the River Brent, they fail to refer to the Great West Road.


Entrance to Great West Plaza off the Great West Road
Hat tip to @BrentfordPast
May 12, 2017