Development is planned to fund upkeep of Syon Estate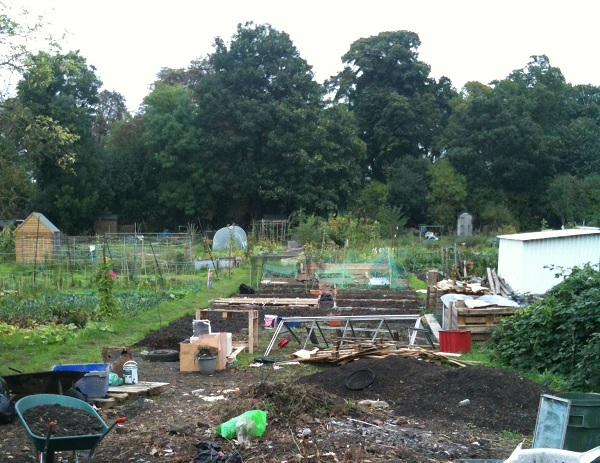 There will be a public meeting to discuss the proposed development at Park Road Allotments and the plans to create allotments in Syon Park.

It will be held on Wednesday 18th January at 1930 in Isleworth Public Hall.
The Northumberland Estate are proposing to move the allotments to an alternative site within Syon Park, which current allotment holders say is not suitable, and to redevelop the Park Road site with 120 flats and houses.

This is a developer led meeting, which means that they get the bulk of the airtime and the expectation is that the public will ask questions around their narrative.
The Hounslow planning officer will be present to 'observe'.
The Campain group, Park Road Allotments have a few suggestions for questions to the developer:
1. When will the developer submit a fully detailed sustainable drainage plan?

2. If planning permission is granted, who will actually build the flats?

3. Why not use some of the £32m raised at the 2014 Sotheby's auction to cover the cost of repairs to Syon House?

4. As planning permission is not yet granted, why does the estate not continue to let plots at Park Road?

5. If permission is granted, what are the plans for the allotment site in Syon Park when the lease expires in 30 years?

6. Why continue to state that Historic England and the Gardens Trust agree with the siting of allotments at Lion Gate, when both have submitted letters to the planning department objecting to the development in Syon Park?

7. Why has the revenue from Hilton Hotel not been held in reserve to pay for repairs to Syon House?
Event on Facebook and Park Road Allotments have their own website.
There is a petition to sign to save the allotments from redevelopment.
January 13, 2017