With changes to public space, appearance and layout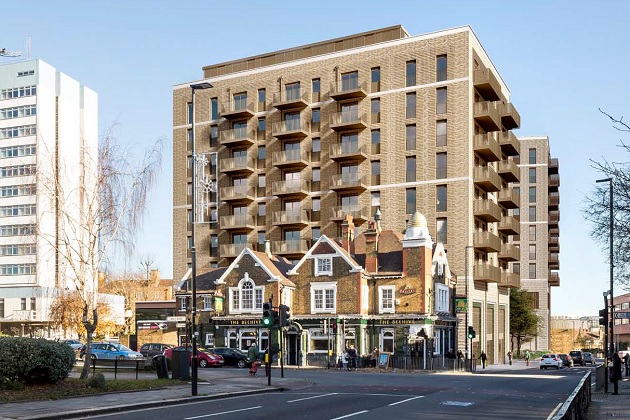 Altered frontage and slight increase in rooftop
L&Q have submitted an application for their amendments to Essential Living's development on the Morrisons site.
Essential Living's original application, which was approved (P/2016/5573), was for 221 private rented sector units, supermarket and other retail use with 90 parking spaces
L&Q is a regulated charitable housing association who have bought the Morrisons site planning in March for a little over £28 million.
The main amendments (P/2019/2892) are:
The overall size of the building is not changing (except for that rooftop setback).
Balconies have been added.
Rather than private rented flats (221) there will be 44 at "affordable" rent and 97 "intermediate" homes.
Rather than 60% of flats being studios or one-beds there will be no studios, 85 one-bed, 102 two-beds and 28 three-beds.
The internal shared amenity space such as residents' lounges have been removed.
The two separate retail units will be re-arranged into a single space which is slightly larger than Morrisons current total floor space.
Parking spaces on the 2nd floor are reduced from 90 to 78 with 6 residential disabled spaces. Access is from Back Lane

As seen from outside Ballymore's car park
The expectation is to start demolishing the site in 2020 with construction to finish towards the end of 2023. LandQ are working with Hounslow Council to look at the possibility of setting up a temporary supermarket or providing shuttle buses.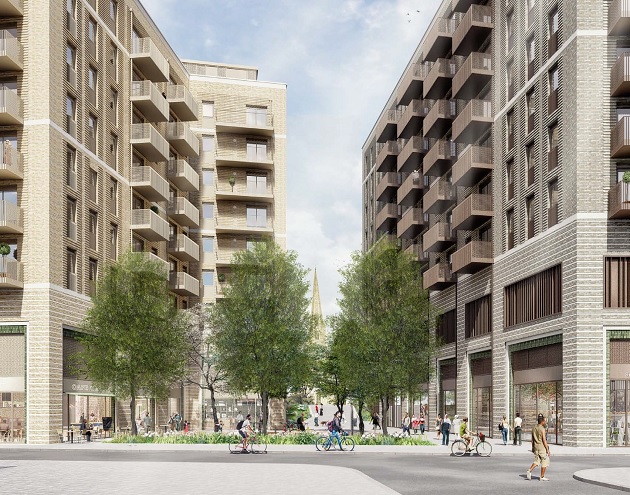 View from Brentford High Street looking north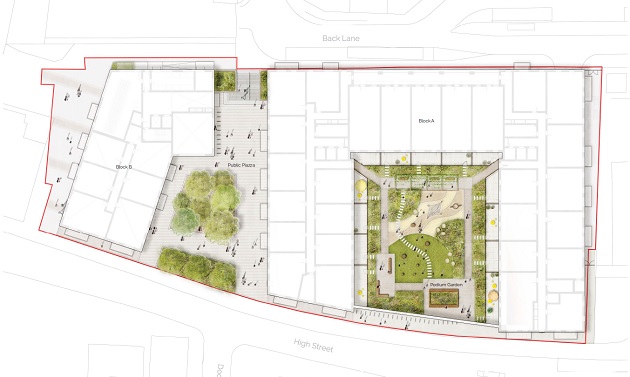 Overall view showing block B (left), public piazza, and block A with raised podium garden for residents.
You may comment on the planning application by visiting http://planning.hounslow.gov.uk/planning_search.aspx, accepting the terms and conditions and entering P/2019/2892 as the System number.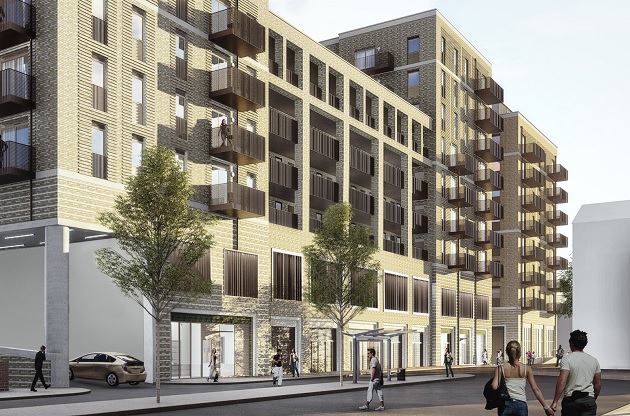 View from Back Lane showing residential entrance and car park
August 28, 2019