Two options for step free connection on Thames Path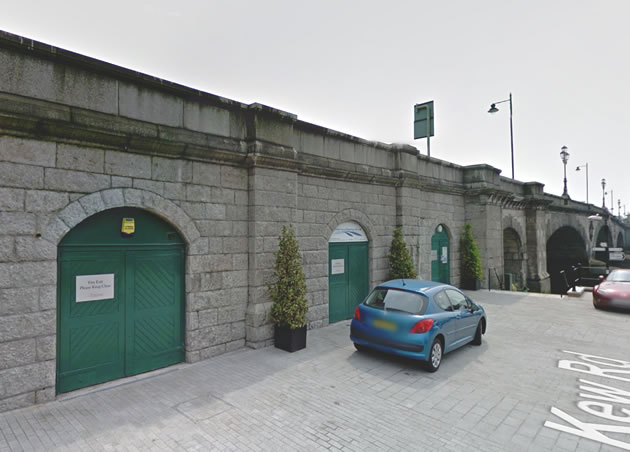 The Arches under Kew Bridge. Picture: Google Streetview
The project to open up one of the arches under Kew Bridge is moving to the next stage with Hounslow Council now consulting on possible designs.
The arch on the north side of Kew Bridge will provide step free access between Strand-on-the-Green and Brentford on the Thames Path. It is owned by Transport for London who were initially unwilling to consider opening it up but sustained pressure from locals particularly the Strand-on-the-Green Residents' Association forced them to reconsider.
At present people have to climb up a series of steps if they want to cross from Strand-on-the Green to the other side of Kew Bridge, or else walk to road level and negotiate a series of intimidating crossings.
The Council is presenting two possible designs for the new walkway. One (option A) requires minimal work on the arch treating it as a 'blank canvas' which would allow greater space for community input at later date. To mitigate hidey holes either side of doorways which are perceived as a safety risk, low level walls will be built at an angle from the doors to the wall to infill corner blind spots and the existing doors will be rehung to open inwards. A lighting trough would be introduced on ceiling to conceal existing electrical cables that supply the lighting and CCTV cameras.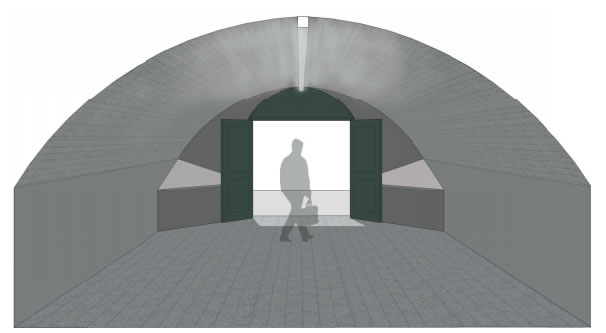 Kew Bridge Arch walkway - Option A
Option B would involve a more extensive fit out. Low level walls will be built along the full length of the arch which narrow the arch at the doors and will widen to the midpoint to improve sightlines and prevent blind spots in the corners. The walls would have pitched shelves (to discourage rough sleepers and litter). There would be inset lighting.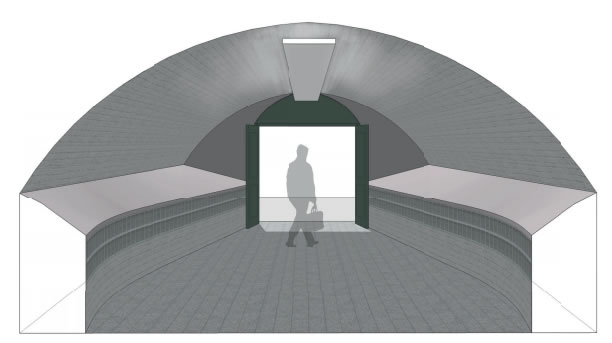 Kew Bridge Arch walkway - Option A
The council say the cheaper option A is their preferred choice as it is less invasive to the listed structure and it is more flexible for community use but the budget for either has already been secured.
The intention to start work on the arch was originally announced at the same time as the work on constructing Cycleway 9 in the vicinity. However, no start date has yet been given for commencement of the fitting out of the new arch.
The consultation runs until 30 March.
March 4, 2020