Requires an additional injection of £2.5 million after asbestos found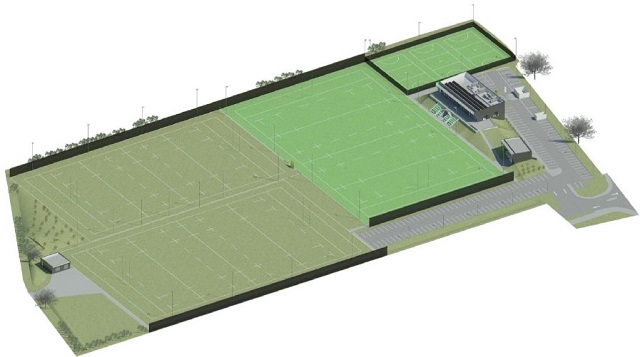 3D Plan of the new Grasshoppers
Hounslow Council approved an additional £2.5 million to the redevelopment of Grasshoppers Rugby Club due to the discovery of asbestos contamination.
The relocation of Grasshoppers Rugby Club to the Conquest club was approved last year, enabling the development of Bolder Academy on the existing Macfarlane Road site.
Works have been accelerated to enable Grasshoppers to be ready for the rugby season so construction on Bolder Academy can be started in September 2018.
The contamination is small amounts of asbestos probably due to flytipping on the site that appeared after previous site investigations. Removal of this and subsequent replacement of clean soil would have delayed works without speeding up the development with subsequent extra costs. Hounslow is in discussion with the landowners ESFA regarding how the asbestos arrived on site, especially as the land value was based on the land not being contaminated.
The £2.5million is on top of the approved budget of £9.7m is to be partly funded from savings of £2.1m from the approved School Expansion programme with the balance from additional borrowing. The additional costs are expected to be approved on 5 June.
The new Grasshopper Rugby Club will include a clubhouse, storage, grounds man's apartment, garage/workshop, three floodlit rugby pitches (two grass, one artificial all-weather), three floodlit netball courts (artificial all-weather), 150 car parking spaces (including nine disabled spaces and two electric charging spaces), 16 covered cycle spaces, fencing and ball netting.
The clubhouse will be over two floors with earth banked against the ground floor which will contain the changing rooms, the main entrance being to the function room on the first floor.
The original planning application for the relocation was submitted back in July 2016.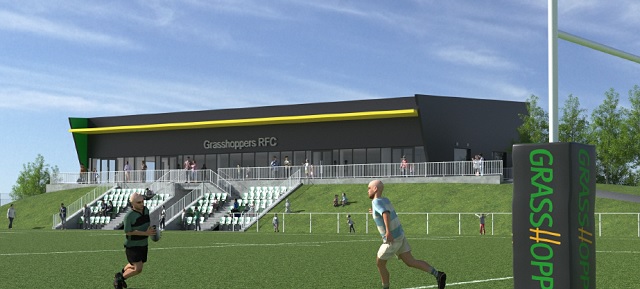 June 8, 2018