76 flats to be squeezed in on seven floors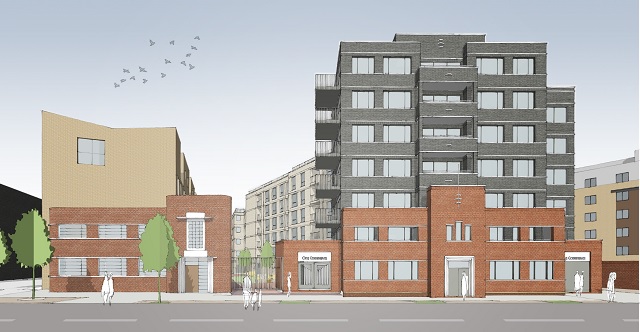 1 Commerce Road
A planning application has been submitted for the relatively small site between Holiday Inn Brentford Lock and Brentford Lock West. It is fronted by an art deco building.
The art deco façade will be kept and the rest of the site will contain up to 76 residential
units with a mix of 38 1 bed, 26 2bed and 12 3 bed units.
138sqm flexible commercial floorspace will be provided on the ground floor. The floorspace would be accessed using the existing central access doorway within the art deco façade along Commerce Road. This floorspace is tailored to cater for Small to Medium Enterprises (SMEs) and incubator space for new start-up business. Its designed to be flexible and would maintain a level of employment at the site, activate the Commerce Road frontage and represent an appropriate ground floor use incorporating the existing art deco façade and minimising any intervention to that facade.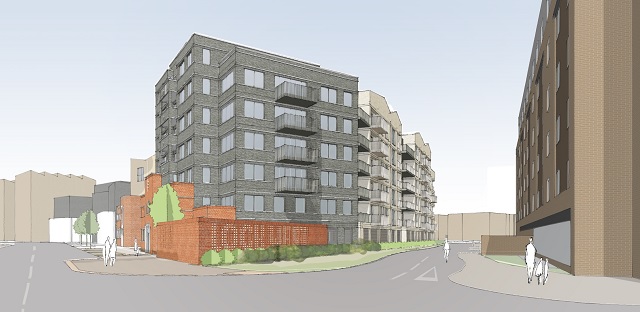 Looking down Durham Wharf Drive
Building heights will range between 5 and 7 storeys, with 26 underground parking spaces.
You can comment on this application via 020 8583 5166 or via email to melek.ergen@hounslow.gov.uk or online via http://planning.hounslow.gov.uk and P/2018/2011.
You are welcome to join Brentford Community Council on Monday 9th July where the developers will be presenting this development.
July 6, 2018