View from monument would be dominated by proposed tower blocks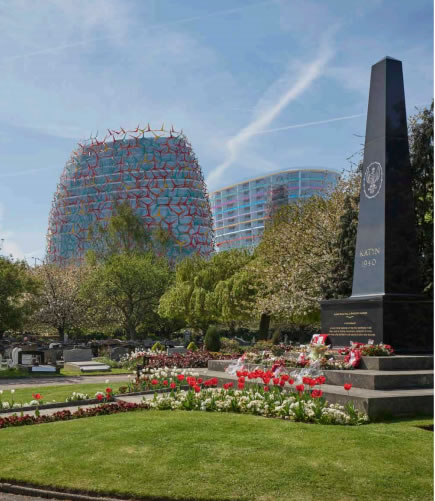 Visualisation of view from Katyn Memorial
Plans for a high rise development in Brentford near the M4 have been described as 'disrespectful' due to the impact they will have on the view from the Katyn Memorial in Gunnersbury Cemetery.
The obelisk which was erected to commemorate the mass execution of Polish Officers by the Soviet secret police in 1940 and is a site of pilgrimage for many Polish people.
Complaints have been made to us that the development at Capital Interchange Way which has an eye-catching design is disrespectful to the monument as the skyline would be dominated by the buildings. The developers claim that evergreen trees will shield the memorial from views of advertising on the buildings for most of the year but may become visible during the winter months.
We have asked the Polish Embassy and the Friends of Gunnersbury Park for a comment.
The plan is for three tall buildings at the site near Chiswick Roundabout, the highest of which will be 22 storeys. The scheme will include a new bus depot and up to 550 new homes.
There has also been anger at the impact that the development would have on Strand on the Green in Chiswick. The vista from the south of the river would now include buildings from the scheme.
One local resident commented, "There are still significant parts of the Thames Path in London where the 21st century doesn't intrude and the section on the south bank opposite Strand on the Green is one of them. If this project proceeds these deliberately eye-catching buildings will dominate the skyline and would blight the existing views."
The developers have undertaken a Heritage Townscape and Visual Impact to determine the impact from 32 key views including the one shown at the top of the page. These key views were selected based on those considered significant to the Hounslow Borough Planning Department, the Lionel Road Development and the Chiswick Curve Development. The latter two will also result in buildings that will affect the same skyline.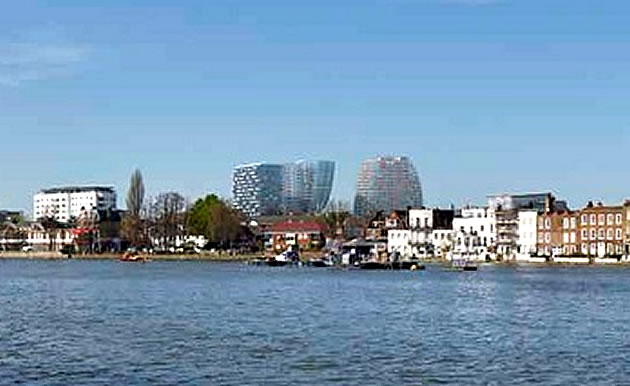 View over Strand on the Green showing new buildings in the background
The development has also been criticised for containing no affordable housing component (against a borough target of 40%) but its sponsors say that this obligation is offset by the provision of a bus depot at the site. The environmental impact study produced along with the application also highlights possible a negative air quality impact from from construction traffic and buses when bus depot is operational on Kew House School and a small number of residential locations along Chiswick High Road and Stile Hall Parade, although the report state that these effects would cease to be significant by 2025.
If approved whole project would take about 3.5 years to construct with completion expected early 2021.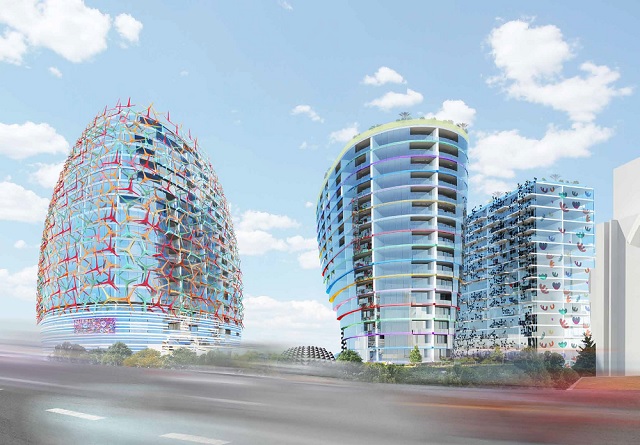 View from the M4
You can comment on the application online.
December 9, 2016