L&Q submit CitroŽn Garage site with 5 houses and 425 flats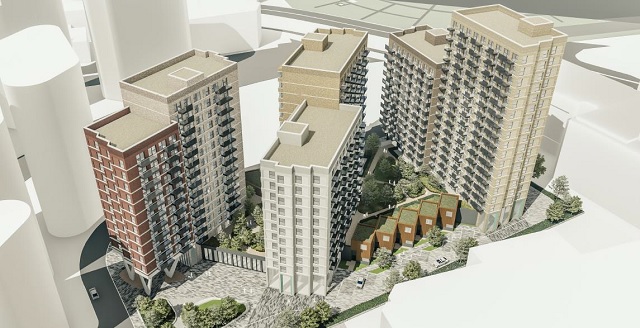 A planning application has been submitted for the redevelopment of the Citroën Garage site to provide mixed use scheme.
It is comprised of five blocks of 12, 13, 15, 16 and 18 storeys in height.
It will provide 427 residential units including 40% affordable housing with some commercial provision on the ground floors as well as a nursery.
The site has a Public Transport Accessibility Level (PTAL) of a combination of 3 (moderate) and 4 (high) level of provision.
69 car spaces and an additional 8 disability spaces are provided, along with 696 cycle spaces of which 43 are outside for visitors. 20% of parking spaces will have electric charging points.
The residential units break down as follows:
social rented: 13 x 1bed, 37 x 2bed, 11 x 3bed.
market rental: 112 x 1 bed, 136 x 2bed and 11 x 3bed.
intermediate: 57 x 1 bed, 45 x 2 bed, 5 x 2bed houses
Overall the current ratio of GPs to registered patients is 1:1469 at the local surgeries, and a maximum of 1,700 patients per GP is a commonly acceptable measure of additional need.
Click here to comment on this application The site is in Brentford ward and the planning officer is Mark Knighting. P/2017/4692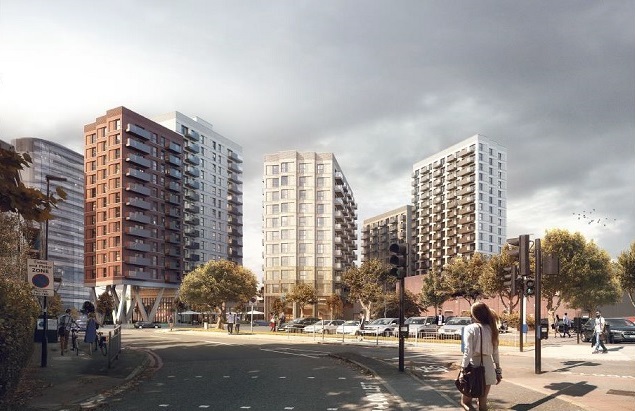 November 17, 2017