With seemingly no consultation of the users
Matt Harmer referred to plans for St Paul's playground in his recent newsletter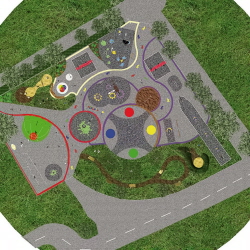 The blurb on the plan says "St Paul's Recreation Ground is a large existing play area, with some existing equipment and a lot of new equipment being adding so that it is suitable for all age groups. The Toddler Area is zoned off with a bold yellow outline. It has vibrantly coloured equipment and graphics, and also natural play features. The Junior Area is zoned off by a bold purple outline. Within this area there is a wide range of different equipment, from spinning, rocking, climbing, gliding, crawling and swinging! As well as this there is a fi tness area, a natural balancing trail and a Cyclo Gym area. Finally, the Teen Area is outlined with a bold red outline. This offers teenagers challenging, exciting, competitive equipment, like the Skate Grind Rails, the Altima and a Standard Goal end suitable for a broad range of ball sports. All areas have seating for both children and adults."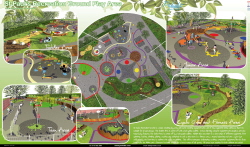 This full plan can be downloaded in pdf form. Please post your comments in the forum or email editor@brentfordtw8.com with them. It's not too late for comments to be sent directly to Matt Harmer
It would appear that what is currently the ball area is now reserved for teens with no alternate provision made for the younger children and the wall is no longer available to have a ball kicked against it. It is also not particularly easy to note exactly what equipment is being installed or with what features.
November 29, 2010