Bigger but better and greener?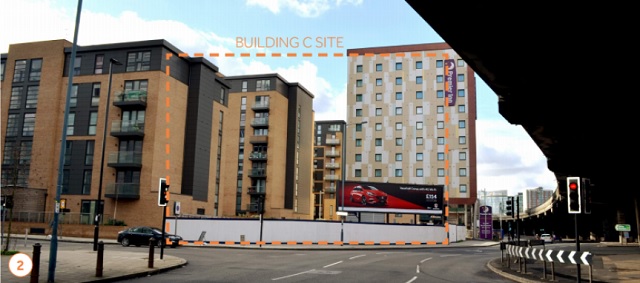 Vacant site on corner of Ealing Road and A4
Over 50 people attended a public exhibition of proposals for the vacant site at the corner of Ealing Road and Great West Road (adjacent to the Premier Inn) on the Alfa Laval site.
The site forms part of a wider development site granted planning permission in August 2013 which granted planning permission for an office building on this site (P/2011/1133). The other buildings on the wider site have now been built.

The new office building proposal is designed by Farrells Architects. The aim seems to be to make the building slightly taller but more attractive and better designed.
The new design is a 7 storey office building clad with glass and metal with green landscaping along the Great West Road.
Parking has gone underground, with a cafe on the corner with an entrance on Ealing Road. The office entrance would be on the west side of the building.
The exhibition offered an early look (sadly rare but most welcome) at what the building might look like and the next iteration of design will be presented at the next Brentford Community Council meeting on April 10th.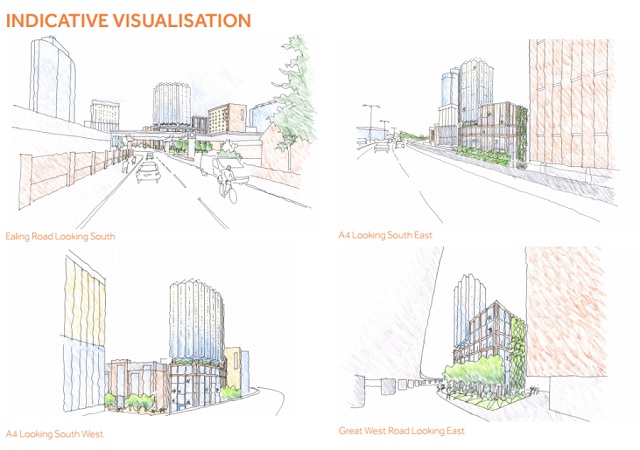 If you would like further information, please contact Jessica Webster on jwebster@quatro-pr.co.uk or call her on 020 7566 7973.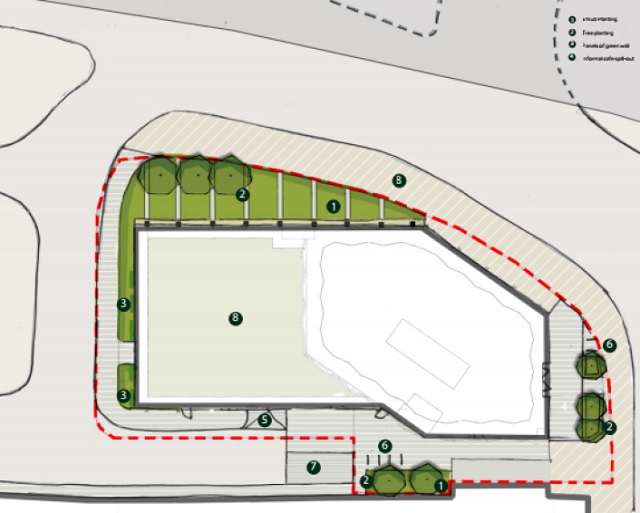 These plans can viewed at brentfordplans.com
March 31, 2017