Six storey building would be sited in vacant yard behind Express Tavern


The planned building is the darker one seen from Chiswick High Road
An application (P/2017/1203) has been made to build a six storey block of flats next to Kew Bridge railway station.
The scheme by a company associated with Network Rail would provide 30 units, 14 of which would be classed as affordable.
Network Rail owns the 0.185 hectare site behind the Express Tavern pub which was previously used by them for storage associated with the operation of the station. Work has begun on a redevelopment of the station site which is already anticipated to be handling an increased volume of use due to the new Brentford football stadium and its associated enabling development.
The developer Blocwork is a private company half-owned by Network Rail Infrastructure Limited and half-owned by bloc, a specialist company that advises landowners on maximising the potential of their sites. Blocwork operates on the basis where, normally 70% of the financial proceeds generated from the blocwork partnership are reinvested in Network Rail Infrastructure for the public benefit. Blocwork obtained planning permission in 2015 for the refurbishment of the Rancourt Building and the redevelopment of the land to the rear of Kew Bridge Station comprising the erection of three detached houses and four apartments, all of which were proposed for private sale.
The development will include 5 two bedroom flats with the remainder being either one bedroom or studios. All of the 'affordable' units will be studios of around 40 sq. m. These are designed to be attractive to first time buyers and will be sold at a 20% discount or more to comparable flats in the area. Buyers will be required to demonstrate that they have a household income which falls below the Mayor's maximum threshold for eligibility for affordable housing schemes, which has a cap of £71,000.
The application has been submitted following a pre-application consultation process with London Borough of Hounslow Council (LBH) Development Management, Planning Policy and Conservation Officers. Pre-application meetings and discussions have been held with Council Officers since August 2015 and the application proposals have evolved over this period to respond to officer feedback.
Initially an 11-14 storey building was proposed but this scheme was scrapped after consultation with Council planners. The applicant say they have undertaken an extensive community consultation process, with meetings held with ward Councillors, local businesses and Residents' Associations.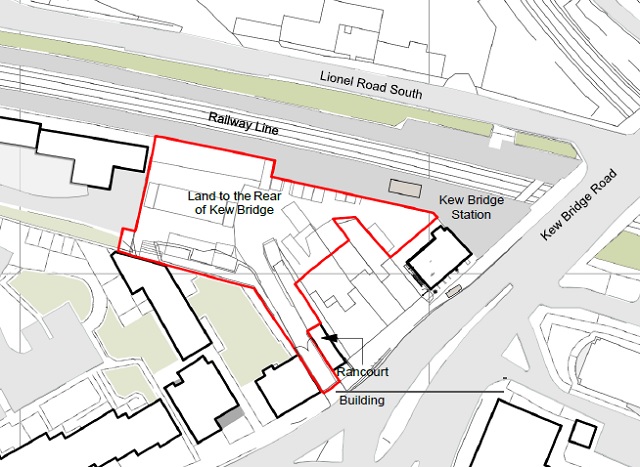 March 28, 2017