Directive would overturn rights allowing automatic change of use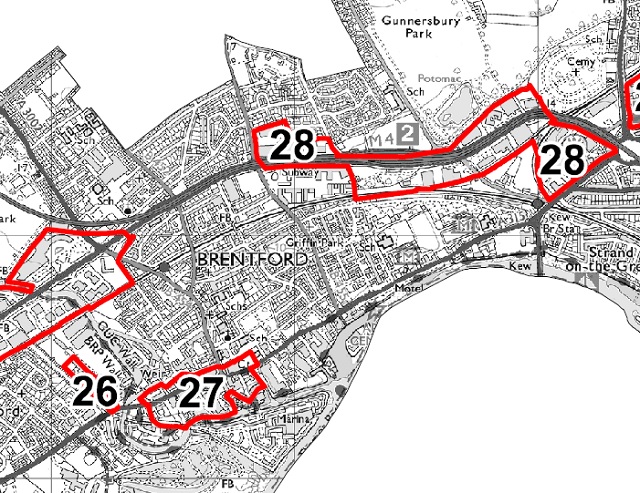 Hounslow Council is planning to withdraw permitted development rights which allow a change from office or light industrial to residential use without having to get planning permission. It believes the scheme is affecting business employment in key areas of the borough as developers prefer the more lucrative conversion of office blocks to residential, particularly in the more affluent areas.
The Council says that in affluent areas there is now anecdotal evidence that existing businesses are having to relocate as their offices are converted to residential use.
Latest estimates indicate that the Borough has a need for over 151,000m² office floorspace to 2030. And the Council is also under pressure to meet its affordable housing targets, which it says are being negatively affected by the scheme.
Developers are likely to rush to start projects in order to complete before the deadline in 12 months, when the Council's 'non immediate decision' will take effect, subject to consultation.
Local MP Ruth Cadbury has criticised the scheme in the past and says conversion from office to residential use has seriously harmed the development of small businesses who struggle to obtain office space in the overpriced London property market.
Scrapping the existing 'permitted development' scheme will give the Council more control over the planning process, and will allow it to control the level of employment floorspace, to fit within its own regeneration scheme and Local Plan development. The decision does not affect the whole borough, only those areas regarded as 'key employment' zones.
Had this been put in place earlier, Article 4 direction could possibly have prevented Market Building (Thanet House) being converted from offices to residential. Prior Approval was sought and refused to convert Great West Plaza (former Mercury buildings) and Parkview (Worley Parsons) to residential due to poor air quality and access to public transport.
If the Council introduced this immediately it would be liable to compensation claims for the loss in value of the properties, resulting from not being able to use them as residential space.
A report on scrapping the A4 Directive, was originally approved by Council in November 2015 and a consultation process was undertaken, but due to a procedural error, the A4D needs to be made again, with a consultation re-started now.

The Council says "We are losing out on potential affordable housing which would be required for a planning application. The current consented schemes, if implemented, would result in a potential loss of 783 affordable units, if they were to meet the 40% affordable housing target in the Local Plan.

"Residential values vary from east to west in the borough. The higher differential value could also lead to increasing development pressures for conversion to higher value residential use in office locations in the east e.g. Chiswick, if the A4 Direction is not implemented and
where there is no exemption from PD Rights."
December 19, 2016