Ealing and Brentford charity gain three new trustees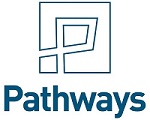 On Thursday 27th November, Pathways held a drinks reception to say goodbye to Mr Tim Luckett, Cllr Mel Collins, Cllr David Millican and Ms Heather Bond, four long serving trustees who were retiring.

Retiring trustees were joined by staff and current board members and graciously accepted their personalised awards and spoke of their pride in serving as trustees with Pathways, each recounting how they have enjoyed the experience and will cherish the memories it has provided. Between them they have served a combined period of forty years on the Pathways Board of Trustees.
Pathways also welcomed three new trustees to the Board; Hony Premlal, Juliane Sarnes, and Lucinda Gray. They each bring a wealth of knowledge and experience in housing, finance and the legal profession to the board at Pathways.
December 9, 2014