Prime Minister here to support local Conservative candidate Mary Macleod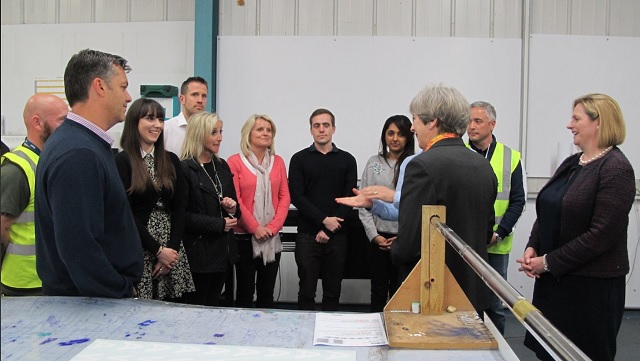 The Prime Minister, Theresa May visited Brentford last Friday (5 May) on her general election campaign.
The visit is an indication the Conservatives are not taking for granted winning a seat which the national polls suggest they should regain comfortably.
Mrs May was at the Brentford headquarters of Octink, a wide-format printer, and held a question and answer session with staff. They tweeted: "We were privileged to have a great Q&A session with #PrimeMinister @theresa_may and @MaryMacleodUK at Octink this afternoon! #Brentford"
Mary Macleod said, "It was good to have the Prime Minister in the constituency so early in the campaign and it shows how important she thinks it is to win this seat back."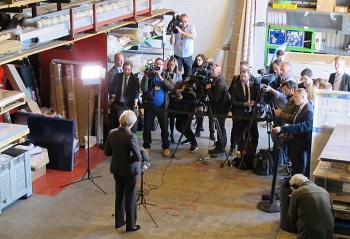 Photos courtesy Octink
Octink hosted a Q&A session where May was quizzed by members of staff at the £16.5m turnover, 105 employee firm, handling a variety of topics including Heathrow expansion, women in business, apprenticeships and the ongoing premises squeeze affecting London manufacturing businesses.
"We were really impressed with her, both one-to-one and with the group," said managing director Mike Freely. "We also spoke about our desire to keep the SME agenda going in printing. It's not an easy place to be as an SME in manufacturing, with uncertainty around the general election and Brexit."
Former MP Mary Macleod is aiming to win the seat back for the Conservatives, having lost it to Labour's Ruth Cadbury in 2015. Ms Cadbury is standing again for Labour, while the Liberal Democrat candidate is Joe Bourke, and the Green Party candidate is Diane Scott.
May 12, 2017