Hounslow's new school caters for special needs students up to 25 years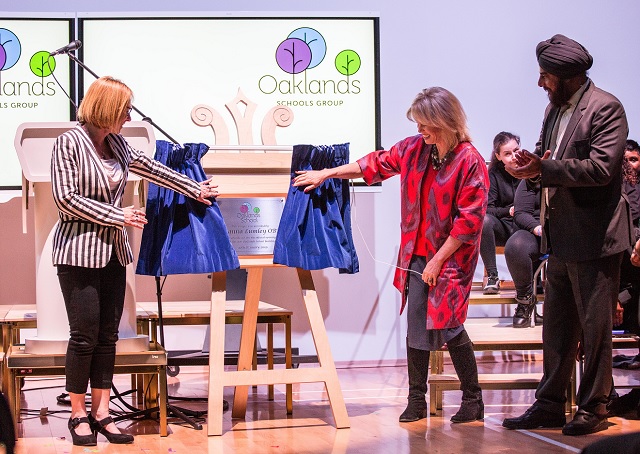 Joanne Lumley OBE unveiling the plaque with Anne Clinton, Executive Head Teacher and Nick Singh Kandola, School Business Manager(all photos credit Pam Wade Photography)
Pupils with severe learning difficulties at Oaklands School performed songs and dances for the grand opening ceremony of the newly built school. The special guest of honour was Joanna Lumley OBE who unveiled the plaque.
The new special school is a £32m project led by the London Borough of Hounslow and was completed in April 2018. The school has been designed to take on 270 students which includes the Great Oaks College which caters for students aged 19-25.
"I loved the performances and most of all, I treasured all of her encounters with the students and was so happy to meet the parents and staff of this remarkable school, I will never forget your kindness and warm welcome", said Joanna Lumley OBE.


Joseph Gallingan and Prince Gurung playing the ukulele



"We were absolutely delighted to have Joanna Lumley as our special guest to officially open the school, her humility, grace and loving nature for all was amazing. Our students, staff and governors made us very proud", said Anne Clinton, Executive Headteacher.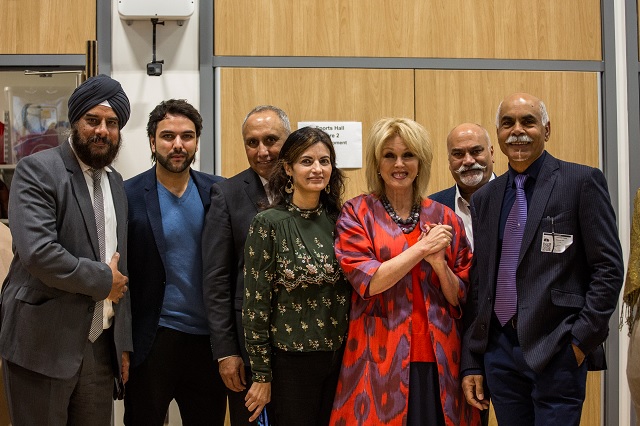 Nick Singh Kandola, Karen Pangali, Narinder Sian, Navtej Kaur, Joanna Lumley OBE, Moni Pangali, Mohan Srai

Other special guests included Councillor Steve Curran, Leader of London Borough of Hounslow; Councillor Samia Chaudhary, Mayor of Hounslow; Michael Marks, Director of Education, London Borough of Hounslow; Annita Cornish, Head of SEN, London Borough of Hounslow; Moni Pangali, Chair of Sikh Golf Society; Karan Pangali, Global Bollywood Dancing Sensation; Suzanne and Tracy from Singing Hands.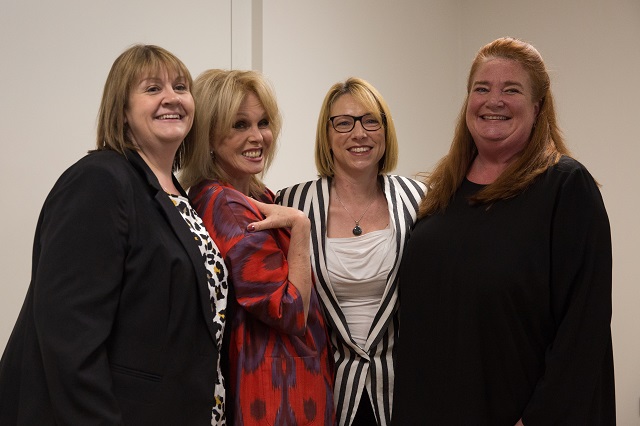 Mairead Standring (Head of School), Joanna Lumley, Anne Clinton, Nicola Christie (Deputy Head)

At Oaklands we believe that our students are capable of making outstanding progress within their individual potentials, and of becoming active members of society. We aim to support them in their development by planning highly individual programmes of education precisely tailored to their individual needs, learning styles and interests.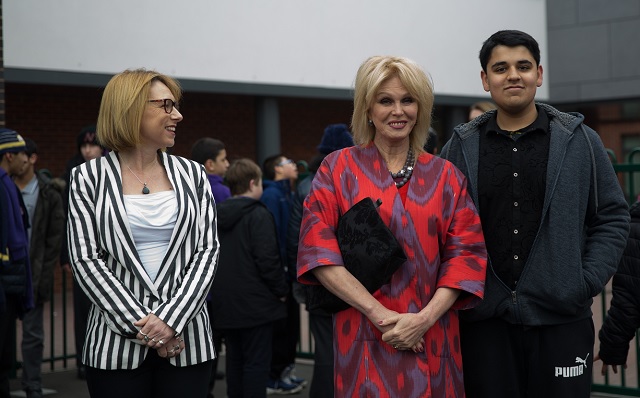 Anne Clinton, Joanna Lumley OBE, Janraj Dhadda (one of our fabulous students)
Oaklands School is holding Careers Open Days for anyone wishing to develop a career working with students with learning disabilities
January 25, 2019