As RBS group close one quarter of its banking network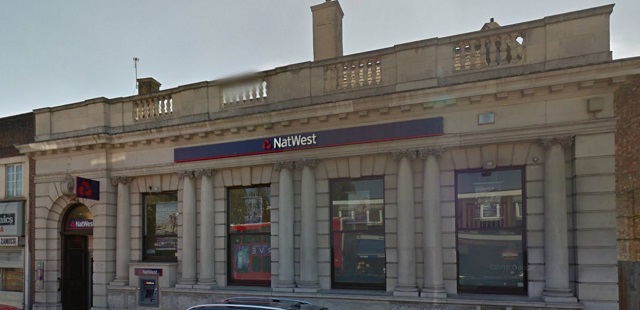 NatWest branch in Brentford is to be closed as part of The Royal Bank of Scotland Group plc's closure of 259 branches.
These closures include 62 Royal Bank of Scotland and 197 NatWest branches, both banks being subsidiaries of RBS group. These will result in 680 job losses.
NatWest said "More and more people are choosing to do their banking online, with our Mobile Banking app, or over the phone. It's more convenient to do it at a time and place that suits you, rather than come into branch. This means some branches are being used a lot less than they used to be".

The way people bank is changing:
· Branch usage is down 40% since 2014
· 1.1 billion mobile and online transactions in first half of 2017 – an increase of 41% since the second half of 2014
· Number of customers using mobile apps up by 43% since 2014
· Mobile transactions up by 73% since 2014
The Brentford Middlesex branch will close on 6th June 2018. The building itself is due to be knocked down as part of the Block D, affordable housing to be built as part of the Ballymore scheme for the redevelopment of the high street.
December 4, 2017