Please keep an eye out
Please help find Elliot. He was last seen on 19th November on Enfield Road.
He's a short haired Tabby with white under his chin and on the end of his toes. He's very friendly, but hates being picked up. If you get a chance, please could you check your sheds, gardens and garages?

He's not wearing a collar, but is microchipped.
If you see him please contact 07977 490759.
Thanks in advance.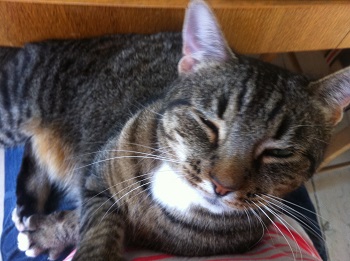 November 25, 2014