Requires Daily Medication so Please Keep A Look Out
Oscar is an 8 year old cat who went missing from Springvale Avenue in Brentford on 19th July.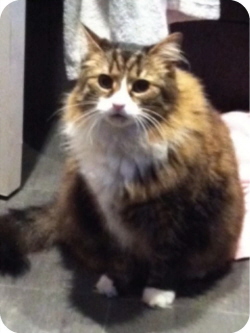 He is a very timid cat and is on medication which he needs to take daily.
Nick and Els are very anxious to find him and are offering a reward of £250 for his return.
If you think you've seen Oscar please contact Nick on 07879 402 484 or Els on 07787 873 164
July 21, 2011