As Brentford High Street Steering Group Winds Up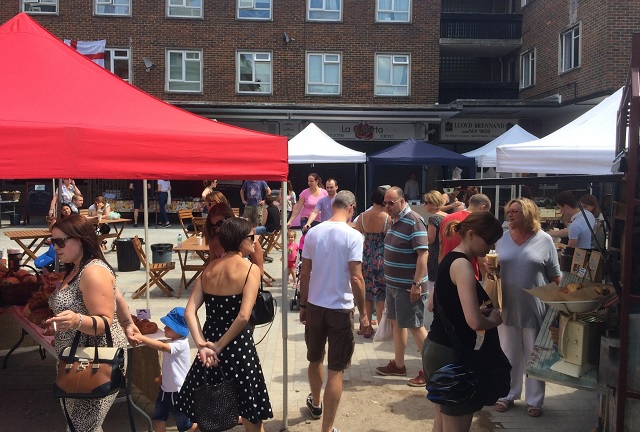 After twelve years of practical interventions to keep Brentford High Street alive – and shape a regeneration that respects the town centre's history – the trustees of Brentford High Street Steering Group (BHSSG) have taken the decision to wind-up the regeneration charity.
Andrew Dakers, Chair of trustees said: "With the likely commencement of the first phase of the regeneration of the Southside of the High Street by Ballymore in the next few months, it is time for volunteers to step back and for the private sector and Hounslow Council to lead management of the town centre."
Julia Quilliam BEM, added: "We would like to take the opportunity to thank local residents, traders, partner organisations, council officers, councillors and MPs for their support since 2006. This is time of transition for the high street and we wish the next generation 'Town Team' well in picking up where we left off."
The wind-up of BHSSG, which has operated Brentford Market over the past five years, means that the market may go on 'pause' for a while. The last Sunday Market that BHSSG will operate is Sunday 25th November 2018. It will now be for Hounslow Council to decide whether a temporary operator might take over and whether/ when to conduct an open market search for an operator.
With the retail downturn, more people shopping online and tighter labour market (meaning there are less market traders seeking a pitch) it has been increasingly difficult for a volunteer group to sustain the market. Direct and/or indirect subsidies are likely to be required by any future operator until the first phase of the High Street regeneration completes and a more commercial operation should become viable.
October 8, 2018