Bigger square for the heart of the community
Work to revitalise Brentford market place started this week adding to the general buzz about TW8.
The news follows last week's go-ahead from the Government on Brentford FC's stadium development.
Cllr Steve Curran, cabinet member for housing, planning and regeneration, said: "There's a real buzz around Brentford at the moment and the new market place makeover reinforces the feeling that Brentford is one of the places to be in London."
The work to the market place – which is funded by over £2 million from the GLA capital investment (Outer London Fund), Hounslow Council and local business – is expected to be completed by the end of the summer.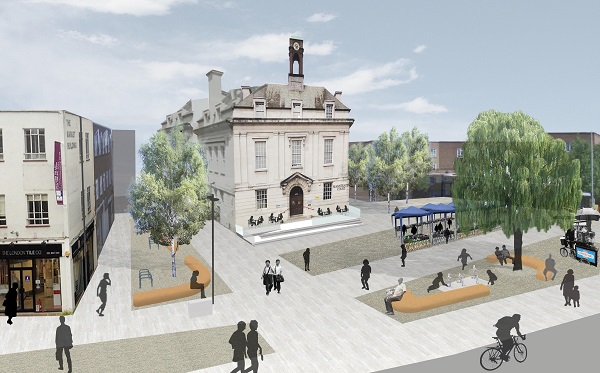 It includes:
New York Stone paving
New oak benches
Four new fountains
New trees
March 25, 2014