Local artist Claire explains ideas behind plaque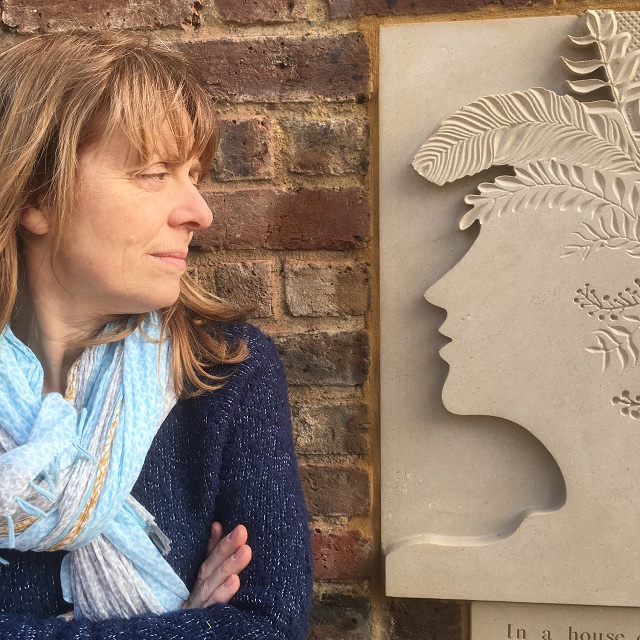 Claire Ireland and Pocahontas plaque
BrentfordTW8 asked Claire Ireland, creator of the Pocahontas Plaque to explain some of the thinking behind it.
Claire said: "I wanted to evoke a transient moment - an echo of the person and the place. A fleeting point of time, held in the here and now - a remembrance for someone who died so young and left such a strong impression.
"My research has always involved collecting found objects, which have a personal and intrinsic value to me. I do love the notion that feathers are a gift from the sky. There is a pair of Peregrine Falcons nesting high above my studio - so swift and agile in flight - so the feathers keep coming. I have made coastal collections, feathers trapped by the marsh grasses and the sea. Washed up, they become animated and sculptural. They symbolise strong virtues in so many cultures across the world.
"Feathers were embedded into my creative practice, long before I was invited to create a commemorative plaque for the Syon Park Estate. It seemed such an appropriate project to develop this fascination. It has allowed me the opportunity to explore the visual richness of what is considered the most complex structure found in invertebrates. This has been integral to the development of my ideas for the Pocahontas project.
"I decided to use Portland Stone, not only for its strength but its sympathy with its surroundings, complimenting the materials used on the estate, the principal building stone of London since the Middle Ages. I would like to thank A. F. Jones Stonemasons for their advice and craftsmanship".
More images of the project can be seen on Claire's instagram account @ceramicsbyclaire and Claire's work can be seen claireirelandceramics.com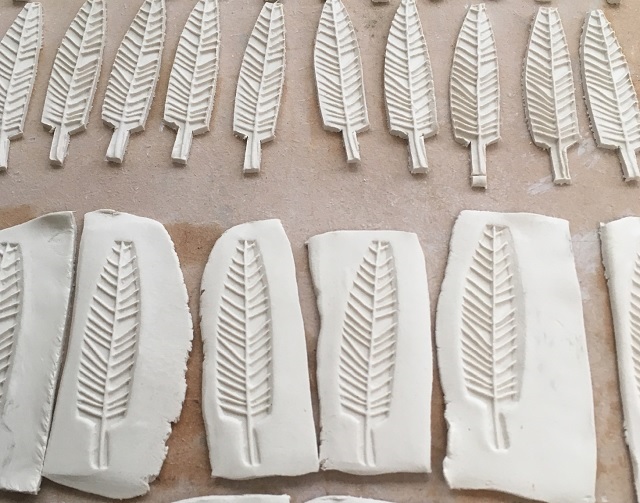 April 5, 2017