Residents' Associations, Friends Of, support groups, get listed on our directory
Community groups of all types can register their organisation in our directory for free. BrentfordTW8 frequently gets asked about residents' associations, neighbourhood watches and action groups.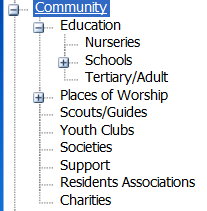 Any registered member of BrentfordTW8 can add a listing for free for a group with a TW8 postcode. It's a simple way of getting your name and contact details out there. The directory is not just for businesses.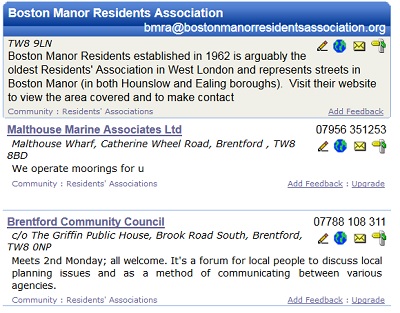 We've currently only got one Residents' Association. Brentford has plenty more.
You may also wish to join the Hounslow Community Network which is free. The Hounslow Voluntary Sector Support Service offers support, information, training and keeps you informed as well as communicating with Hounslow Council on behalf of the voluntary sector. See Hounslow Hub for further information.
View our Community Directory.
June 1, 2017