Lionel Road moves community facilities out of the stadium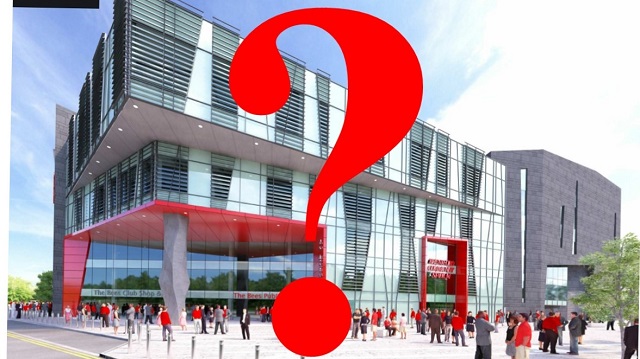 Brentford FC have issued a lengthy statement explaining the proposed changes to the Lionel Road Development which they are to present at the pre-application meeting announced for 24 August.
In it they say that the changes are due to making the stadium compliant with top division football and rugby regulations, "significant changes" in the development marketplace and the need to "reduce the risks from the stadium construction process and its future operation."
The changes outlined in the statement include a reduction in the total stadium capacity from 20,000 to 17,250, a new road behind the north stand - with the whole stadium moved 3 metres south from its current location to facilitate it - and an increase in premium lounges to cater to 3,000 "guests".
The planned community facilities: The Brentford FC Community Sports Trust, Hounslow Interim Education Centre and Learning Zone would now be relocated to a new facility outside the stadium instead of being situated within it.
It was not made clear how these changes would impact on the design, or why the Trust would need to be rehoused outside of the stadium.
A further statement followed in the Chairman's programme notes before the game with Bristol City provided further details not included in the original statement, confirming that the stadium would be a "smaller in size" as well as "smaller in capacity" and that as a result, there are no club offices, club shop or Bees Pub in the stadium. Nor are there community facilities onsite, as originally planned. It was also made clear that space in the South Stand would now be allocated as a car park for broadcast vehicles.
It would therefore appear that these changes amount to a significant redesign of the entire stadium, and are not simply 'minor' amendments to the original design, which is how these changes are being presented for the purposes of planning approval.
Brentford FC supporters groups (BIAS and Beesotted) have also issued statements on the revised plans that provide more detail about the plans following private meetings with the Club. These statements criticise the details of the new plans and the lack of consultation throughout the process, and express concern about what these plans mean for the long-term sustainability of the club and the matchday experience supporters can expect as a result of the proposed omissions.
There will be a fans forum to discuss the redesign on 26 August at 12.30pm at St Paul's Church.

August 17, 2017