Public consultation on the latest refinements to Lionel Road
Last week saw the second exhibition of the proposed Lionel Road development.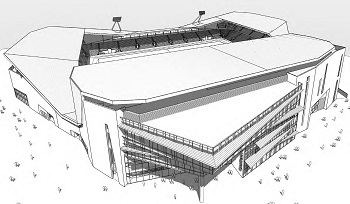 Brentford Football Club need to relocate its football stadium to have a modern larger stadium that can cope with the bigger crowds that the Championship will draw (we won't mention dreams of going higher). It's also vital for its financial future that the stadium has great corporate facilities for match days and for use during the rest of the week with conference facilities etc. A new stadium will also provide a fitting home for the Brentford FC Community Sports Trust, currently in Half Acre after it grew out of its shoebox at Griffin Park.
Supporters may love Griffin Park with many remembering going through the same turnstiles with their grandfathers some decades back now but people do not argue against the financial necessity of moving. Some would like hot water to wash their hands with on all four sides of the ground. These mod cons can only be dreamt of at Griffin Park. Do have a look at BIAS' website for their excellent recent analysis of both the matchday experience and the dreams for Lionel Road.
The plans for the stadium do not include a pub on each corner, something seen as essential to continue our tradition. There will be one on the main side with future space on the other sides to develop pubs when finances permit. From what the exhibition showed the stadium is well thought out if a little bulky on the outside. The entrance needs to be more dramatic and proud of being Brentford FC.



The club wants to move to Lionel Road as the only practical site in Brentford. However they do not have the funds to build the new stadium so they are proposing to get permission to build 950 flats in three clusters around the edge of the site. The development would be a similar height to the towers in the Haverfield Estate, but being in clusters they would be more bulky than any buildings we now have in Brentford.

The exhibition showed how the new buildings might look and residents in East Brentford, Strand on the Green, Gunnersbury and Chiswick were concerned that the character of the areas where they live could be so changed. They were reminded of the controversy over the first designs for the flats near Kew Bridge which went to appeal after the Council members refused consent. They realised that these buildings would be twice as high.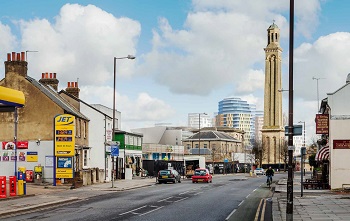 If all the schemes with consent in Brentford were fully built and occupied, the population of Brentford would increase by over 40%. Brentford Community Council and others have long been concerned about the lack of provision of primary and secondary schools, open spaces, health centres or residence for the elderly. ThApril 17, 2013pments with investment in the community infrastructure that is needed for sustained growth.

The matchday impact of 20,000 people visiting Lionel Road will, let's be honest, have virtually no impact on Brentford town centre. Kew Bridge station and Gunnersbury station will receive the brunt and discussions are underway as to how these stations can be improved with hoped for benefits on non match days. There will also be traffic and public transport impact from the residents of these 900 odd flats as well to consider.


Brentford FC does not have a plan B if Lionel Road does not get permission. If this would happen they would undoubtedly have to consider moving away from Brentford. Whether the development and all its consequences is worth keeping Brentford FC in Brentford is something each and every resident should consider before commenting on the current scheme or the application due to be submitted in May.

If you missed out on the exhibition you can download the information packs as two pdfs: Boards A and Boards B.

You can contribute your comments to:

Brentford Community Stadium
FREEPOST RLSX-KHXT-BGSR
c/o Four Communications
The Communications Building
48 Leicester Square
London, WC2H 7FG

T: Nicholas Vose on 020 3023 9081
E: nicholas.vose@fourcommunications.com
www.brentfordcommunitystadium.com

April 15, 2013