With a quick questionnaire
The newly selected team of Lib Dem Council candidates for Brentford ward in the May 2010 elections officially launched their Brentford Focus website this week after two months of beta testing. The website provides background on the local team, information on local issues and a number of ways to keep in touch with the team.
Andrew Dakers,Councillor for Brentford Ward, said:
"I am delighted that the local party has reselected me to be a council candidate for Brentford ward in 2010. Alongside me are two extremely strong and capable candidates in Mona Naqvi and Joseph Bourke.
"We will work closely together in the months ahead on the issues that matter to local people from High Street regeneration, to community safety and youth services provision.
"To help us stay in touch with local people all year round we are officially launching a new website http://brentford.mycouncillor.org.uk after several months of testing."
They have also launched the start of their community consultation on their Hounslow manifesto for the 2010 local elections. The survey can be completed in just five minutes and invites local residents to prioritise spending areas and suggest practical ideas across the full range of local government services.

Cllr Andrew Dakers, said: "Our local manifesto survey invites residents and businesses to suggest the priority they would give spending in the following areas: Local health services; Primary and secondary school provision; Transitioning to low carbon lifestyles; Employment and the economy; Roads and pavement repair; and Justice and policing. With increasingly stretched resources due to the recession, prioritising where spending is concentrated is now essential.

Mona Naqvi, Candidate for Brentford Ward, added:"We are determined to further extend our existing methods of communication with the community. This will help us better represent the views of local people and their solutions to local problems.

"The ideas that people submit through the survey will help us further localise and disperse power and influence in Hounslow Borough. We hope this will produce fairer policies and more appropriate local action by the Council."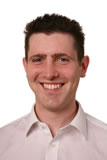 Andrew's career has spanned IT at the BBC, business change management at GlaxoSmithKline, campaigning for WWF-UK and most recently leading Public Affairs at corporate responsibility charity Business in the Community. Andrew is parliamentary candidate for Brentford & Isleworth Constituency and, as a local councillor for Brentford since 2006, spends his evenings chairing the project to regenerate the historic heart of Brentford town centre, as a trustee of social landlord Ealing & Brentford Consolidated Charity and a member of London Borough of Hounslow's Pension Fund Committee. He has worked in Fiji, India, Uganda and the USA, and gained an MSc in Development Management from The Open University in 2002. Andrew undertakes a range of freelance consultancy focusing on 'wicked problems'. To ensure Andrew's work as a councillor and campaigner is transparent, his interests are registered.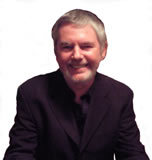 Joe grew up in Southall and went to school in Harrow. His father worked at Firestones factory in Brentford until it closed in the late seventies. Joe moved to Brentford with his wife and four children in 1997 and soon became engaged with local community activities, serving as a school governor with Saint John's primary school in Boston Park Road. As a practicing Chartered Certified Accountant and football fan he was able to provide assistance to the Brentford FC supporters trust with the fans takeover of the football club in 2006 and served as a director of both the football club and the supporters trust from 2005 to 2007. Joe is honorary treasurer of Brentford Chamber of Commerce.
Mona is currently studying Government and Economics at the London School of Economics and Political Science (LSE) and grew up on the Isleworth-Brentford border. Middle-Eastern parents provided her with an interest in ensuring equality and cultural integration within the community. Her campaigning priorities are to promote fairer and more accessible opportunities for women and young people to community leisure facilities, better education, general welfare and greater employment prospects. As a young person herself, Mona is keen to address the concerns of young people in ways that are beneficial to the entire local community.
March 6, 2017