Pedestrian Protest March planned for Saturday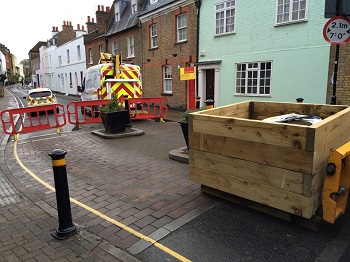 Vehicular access to Church Street Isleworth has been introduced this week as the 18 month trial closure commences.
Local residents have created a protest group (Join on Facebook) and will hold a protest march.
The Pedestrian Protest Procession is at 2pm this Saturday 12th December on Twickenham Road.
If you would like to participate meet from 1.30pm at the old telephone exchange on the Twickenham Road opposite the junction of Park Road. The intended route will be along the north-side pavement of the Twickenham Road, crossing at St Bridget's Church and then onto South Street where the procession will end. Police authorisation for the march has been granted and there shall be marshals present to assist.
Everyone is welcome, young and old. Please could people walk peacefully and in an orderly fashion, having consideration for residents and road users.
You can also join the community action group which meets at 7.30pm on Friday 11th December at St John's Church.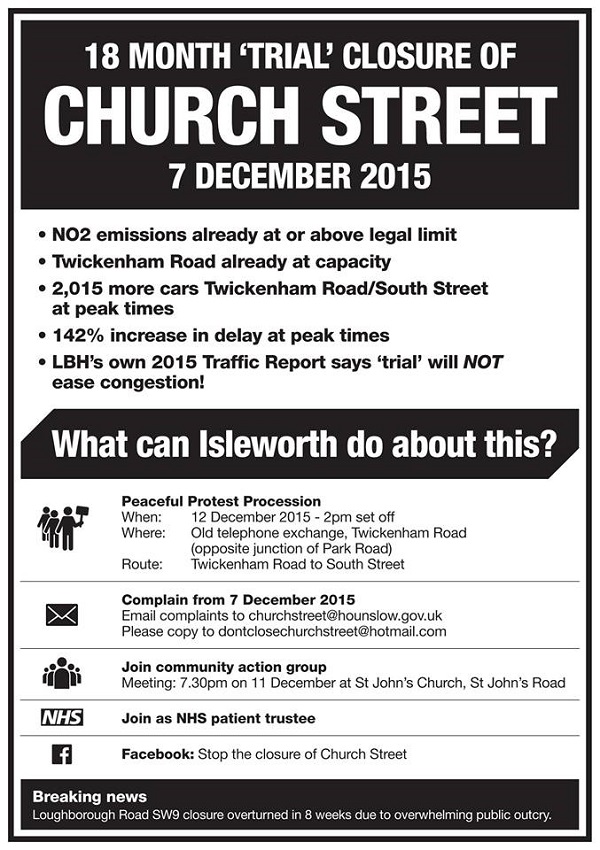 The petition to not close Church Street has over 1,700 signatures to date.
December 9, 2015