Seven new local jobs created
Toolstation, one of the UK's fastest growing suppliers of tools, accessories and building supplies, have opened two new branches Isleworth (and Sydenham), creating seven new jobs in each branch. The job openings created by the new branches will provide local staff with opportunities to grow within the business.
Both branches offer a large range of stock at low trade prices for tradespeople, home improvers and self-builders, including top brands such as Makita, Stanley, Milwaukee and Crown Paints. Products include essentials for getting a job done, such as: cable, screws, sealants, plumbing fittings and tools. The branches also have single lengths of copper tube, waste pipes and extra-large tubs of paint, which are only available in store.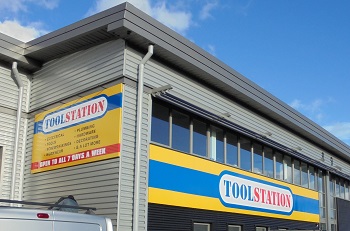 Toolstation is located at Unit 8, Clock Tower Industrial Estate, Isleworth, TW7 6GF.
John Meaden, Director of Marketing, Toolstation, says: "Our growth plans in 2015 are set see the total amount of Toolstation branches in the UK climb to over 210 by the end of the year. The two branches opening in Sydenham and Isleworth give us an opportunity to continue to expand in Greater London, greatly enhancing our presence in each area, as well as enabling us to be nearer to our busy customers. We now have over 40 branches within the M25, with these new branches opening up fourteen new local jobs, and we are really excited to be operating excellent service in each area."
January 23, 2015