Commemorating those who died during WWII
A war memorial honouring 55 people who lost their lives in Isleworth during the Second World War was formally unveiled on Saturday.
The memorial, at Village Green, North Street, Isleworth, was unveiled by Hounslow Councillor Sue Sampson, cabinet member for communities and ward member for Isleworth, and John Roach, a local resident.
Cllr Sampson said:
"It was an honour to be part of such a memorable day, honouring the 55 individuals who lost their lives during the bombing of Isleworth in WWII.
"My thanks go to local resident, and veteran of WWII, John Roach, who unveiled our memorial today. He led the campaign for the new memorial and his hard work and persistence has been repaid with a beautiful memorial that I am sure will be a focal point for remembering those who lost their lives during WWII."
The Leader of the Council, Cllr Steve Curran, also attended the event, and laid a wreath in memory of those local residents who lost their lives. He said:
"It was a pleasure to be part of this important event, which brought together neighbours, friends and generations in remembering those local people who died during the war.
"Most importantly, we were able to welcome so many of the families, friends and colleagues of those who died, and show them that despite the passage of time, we have not - nor will we ever - forget their loss."
The unveiling was marked with a special ceremony led by Padre Andy Harding of 1st Battalion Welsh Guards and was supported by the Royal British Legion, Isleworth.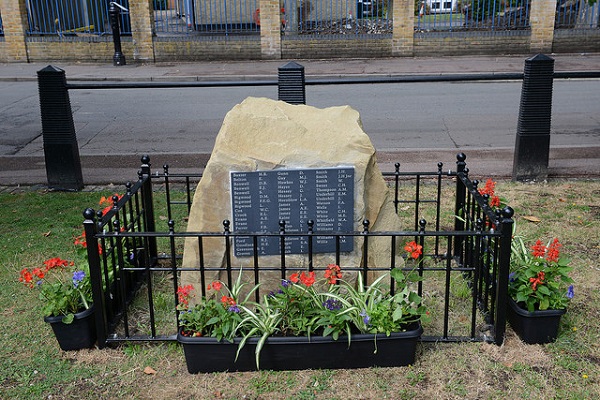 August 12, 2014